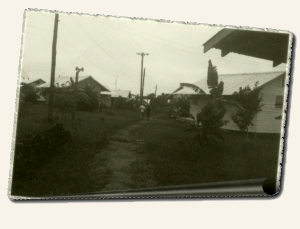 On April 11, 1978, members of the Concerned Relatives organization delivered an "Accusation of Human Rights Violations by Rev. James Warren Jones" to Peoples Temple headquarters in San Francisco. They also distributed the document to the press, to members of Congress – including Leo Ryan – and to the State Department.
The relatives carefully singled out Jim Jones for attack, avoiding any direct or implied criticism of family members. Additionally, since the U.S. Government had no jurisdiction in Guyana, and since Guyanese officials had not investigated Jones under that country's laws, the "Accusation" cited the Universal Declaration of Human Rights, as well as provisions of the Guyana Constitution, as its underpinnings.
The "Accusation" includes a "Summary of Violations," a Temple document threatening mass suicide, numerous affidavits from members of Concerned Relatives of material supporting the organization's claims, and communications from Temple members in Jonestown which supported the families' belief that their loved ones were in trouble.
Accusation of Human Rights, RYMUR 89-4286-II-20 – II-67
Originally posted on February 17th, 2013.
Last modified on April 14th, 2023.