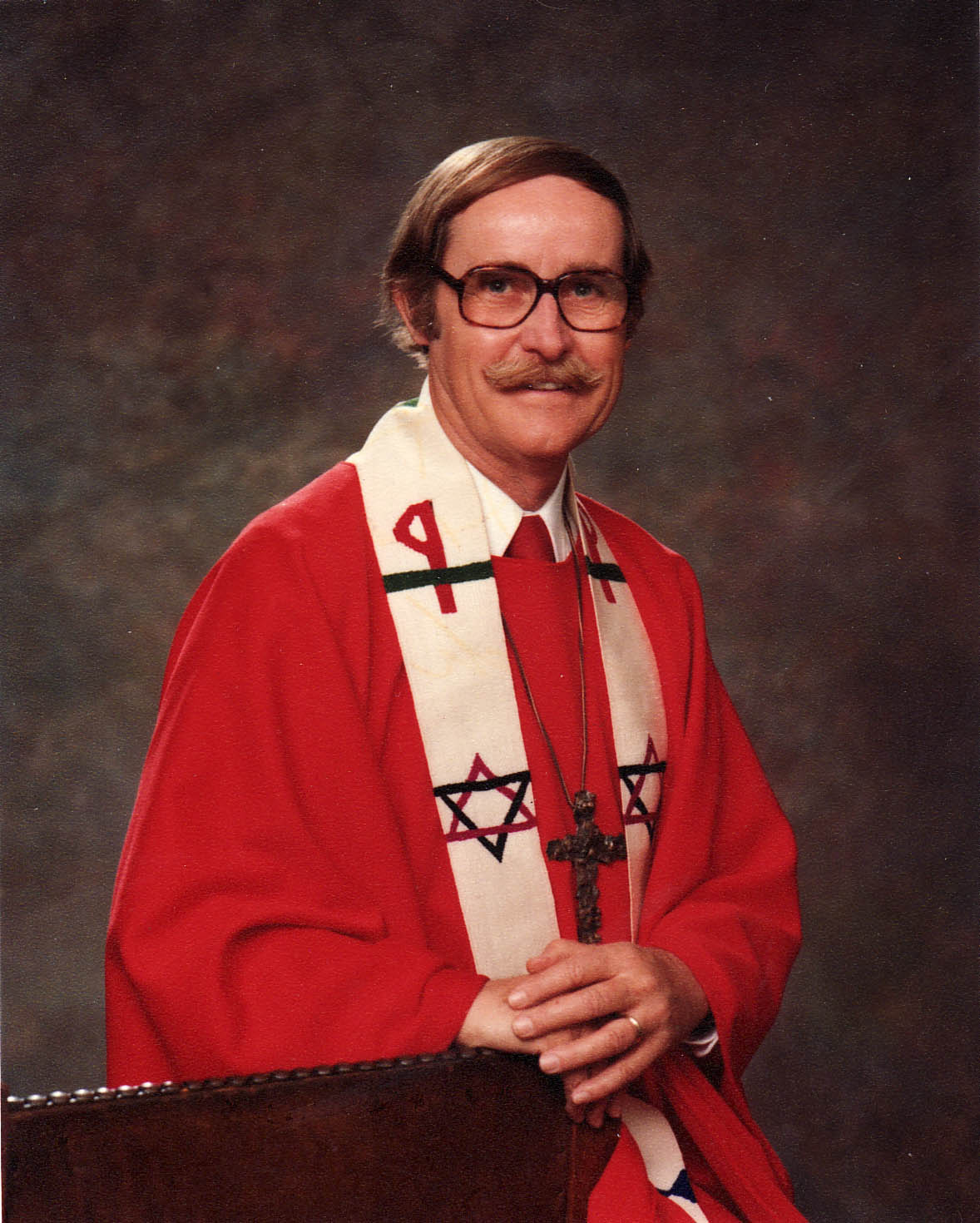 John V Moore and his wife Barbara lost two daughters and a grandson – Carolyn, Annie and Kimo – in the Jonestown tragedy. A United Methodist minister, he preached a sermon about the peoples of Jonestown on November 26, 1978 at First United Methodist Church of Reno, Nevada. The texts were Exodus 20:1-6 and Matthew 25:31-46. At the time, the death toll was listed at 912, and while none of the three had been confirmed dead, that was the presumption under which he spoke.
The sermon was reprinted widely throughout the nation, including by the New York Times, because it was one of the first efforts to humanize the members of Peoples Temple. As Rebecca Moore wrote in A Sympathetic History of Jonestown: The Moore Family Involvement in the Peoples Temple (Lewiston NY: Edwin Mellen Press, 1985), "We feel the immense interest the sermon generated grew from a need people had to understand the inexplicable event in religious – rather than sociological or psychological – terms. The secular interpretations failed to help people cope with the enormity of the tragedy. The news media could not handle the existential questions Jonestown posed. It was therefore appropriate for a minister to interpret the event from a religious viewpoint."
The sermon also appears in The Jonestown Letters: Correspondence of the Moore Family 1970–1985 by Rebecca Moore (Lewiston NY: Edwin Mellen Press, 1986) and as Appendix C in Mary McCormick Maaga, Hearing the Voices of Jonestown (Syracuse: Syracuse University Press, 1998).
It should be noted that John Moore was the father of Rebecca Moore and father-in-law of Fielding M. McGehee III, the managers and researchers for this website.
"A Witness to Tragedy and Resurrection", RYMUR 89-4286-1939, pp. 3-5
MP3
PDF
Text
Originally posted on February 17th, 2013.
Last modified on May 30th, 2020.