Articles by Matthew Thomas Farrell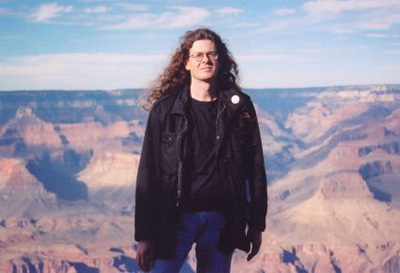 Matthew Thomas Farrell started off as a science fiction novelist but ultimately realized the wisdom of Thomas Haliburton's adage, "truth is stranger than fiction." Since the late 1990s, he has been the chief scribe for www.branchfloridians.org, a subtle parody website devoted to lateral thinking and bad taste that exposes or debunks various religious and historical conspiracies. He lives in Tempe, Arizona, and can be contacted at saint@extremezone.com.
Escaping the Event Horizon (a rebuttal to John Judge's The Black Hole of Guyana) (2018)

Marked for Death: A (jumping over the) Cliffs Notes review (2016)

Exit Lane (2016)

Morbidabilia (aka Plundering Peoples Temple for Profit) (2015)

Jonestown as a novel (aka Raping Jim Jones for Royalties) (2015)

No Changing Lanes: The Reissue of The Strongest Poison (2014)

The Sacrament: Art Imitates Life, Part 665 (2014)

Peoples Temple as Plot Device (2012)

Bungle in the Jungle: A Review of Citizen Lane (2012)

Joneswear For Sale (2011)

Jim Jones: Live From Guyana, 1978 (2010)

David Conn's Dilemma (2008)

Shredding the Suspect List on Q 875 (2004)

Debunking a Disturbing Myth: An Analysis of the Jonestown Video (2003)
Originally posted on March 11th, 2013.
Last modified on October 15th, 2018.