Articles by Archie Smith, Jr., Ph.D.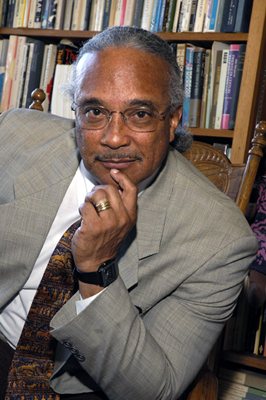 Rev. Archie Smith, Jr., Ph.D. is a regular contributor to the jonestown report. His papers – published and unpublished – are housed at the Schomburg Center for Research in Black Culture, at the New York Public Library in New York City.
The Jonestown Themes (2021)

Entries from the Diary of My Mind (2020)

Still Unanswered (2018)

Questions that Matter: An Eye-Witness Reflection on the 39th Jonestown Memorial Service (2018)

Jonestown and "The People of Long Ago" (2017)

Reflections on Jonestown, 37th Anniversary, November 18, 2015 (2016)

Jim Jones and Donald Trump: Is There a Parallel? (2016)

Notes on Official Jonestown 36th Anniversary (2015)

Inside/Outside: A Reflection on Jonestown 36 Years Later (2014)

What More Shall We Say About This? An Extended Reflection on Jonestown, 34 Years Later (2012)

Jonestown: Looking Back over Thirty Years: What Have We Learned? (2008)

We Need to Press Forward: Black Religion and Jonestown, Twenty Years Later (2003)

Remembering Jonestown: First Anniversary of the Jonestown Tragedy (1979)
Originally posted on March 11th, 2013.
Last modified on October 17th, 2021.