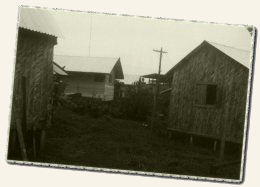 The Department of Religious Studies at San Diego State University sponsors the website "Alternative Considerations of Jonestown and Peoples Temple" in order to present a variety of viewpoints and opinions about a significant New Religious Movement in U.S. history. While neither the Site Manager nor San Diego State University necessarily endorses any of the comments published on this site, we do feel it is important to hear from a number of different voices on this important subject.
The site launched at the University of North Dakota in 1998, then moved to San Diego State University in 1999. During that time it has grown to comprise a number of primary sources such as photos and tape transcripts, government documents, and personal and scholarly papers. Although the site has evolved over the years, a number of older items can be seen in the Site Archive so that visitors can see how the site has changed. A History of Site provides a chronology of additions and events pertaining to the site.
The Site Manager is Rebecca Moore, a Professor in Religious Studies at San Diego State University. Fielding M. McGehee III is Primary Researcher for The Jonestown Institute, which is dedicated to collecting, preserving, and publishing primary source information about Peoples Temple.
We welcome feedback, corrections, questions and observations from all visitors to the site. Please write to us at remoore@sdsu.edu with your comments.
Originally posted on January 5th, 2013.
Last modified on August 25th, 2022.