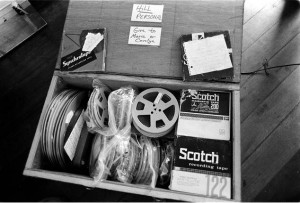 The following tape transcripts are of recordings which were made by Peoples Temple and which were among the thousands of documents recovered by the FBI following the deaths in Jonestown. While the tapes from which the transcripts were made may still exist, they have not yet been identified. Most of the tapes listed below also appear on this site's Primary Sources page.
The complete collection of documents – released to this website pursuant to a request under the Freedom of Information Act – may be found here.
Originally posted on September 8th, 2013.
Last modified on August 4th, 2023.