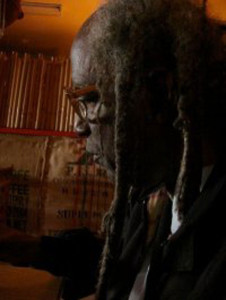 I have never had to write about one of my books before it was printed. For the second year running, out of respect or the Jonestown survivors and their archival team at San Diego State University, I am doing just that.
I have to let the public know that in every book I have written so far, I have had an ulterior motive, not merely to set down the facts as I have found them to be and believe them to be, with fairness to those named, but also to win sales and earn an income. Because of the second motive I should welcome this chance of unpaid advertisement. Yet I embrace it with apology for failing to deliver.
By the time the book comes out – I hope by this November – I can only claim that I compiled it. Contributions have come from a few significant individuals – some famous and some unknown – at various levels of society and in various places. This includes professional reflections from the University of Guyana, a visitor to Jonestown and an international figure, all of whom were present in Guyana at the time of the November 1978 collapse of Jonestown. In addition to these Guyanese, a Black Panther Party member still active has analyzed the political climate leading up to the growth of Peoples Temple in California. Another writer who was an eyewitness at Jim Jones' 1974 healing service at the Sacred Heart Roman Catholic Church in Georgetown has agreed to let me include his heretofore-unpublished article which he wrote in 1979.
The epilogue by Jan Carew – the Guyanese historian, novelist, poet and artist who last year celebrated his 90th birth anniversary – will take the reader into the realm of creative writing.
American readers may question my reluctance to name contributors, even at this stage. The fact is, Guyanese do not enjoy freedom of association as US citizens do. We are a small population and people who have not taken the step into public activism fear reprisals. While I do not see the likelihood of such reprisals, I will not expose persons to the threat of being approached to withdraw their support.
My own chapters base themselves on interviews with survivors and familiarity with Guyana's political process as a participant since 1947. Ideology, race class, and gender are some of my special interests and receive due attention.
The book is still untitled.
(Eusi Kwayana is a Guyanese national who was a key figure in his country's struggle for independence from Great Britain during the 1950s and 1960s.)
Originally posted on July 25th, 2013.
Last modified on November 15th, 2013.