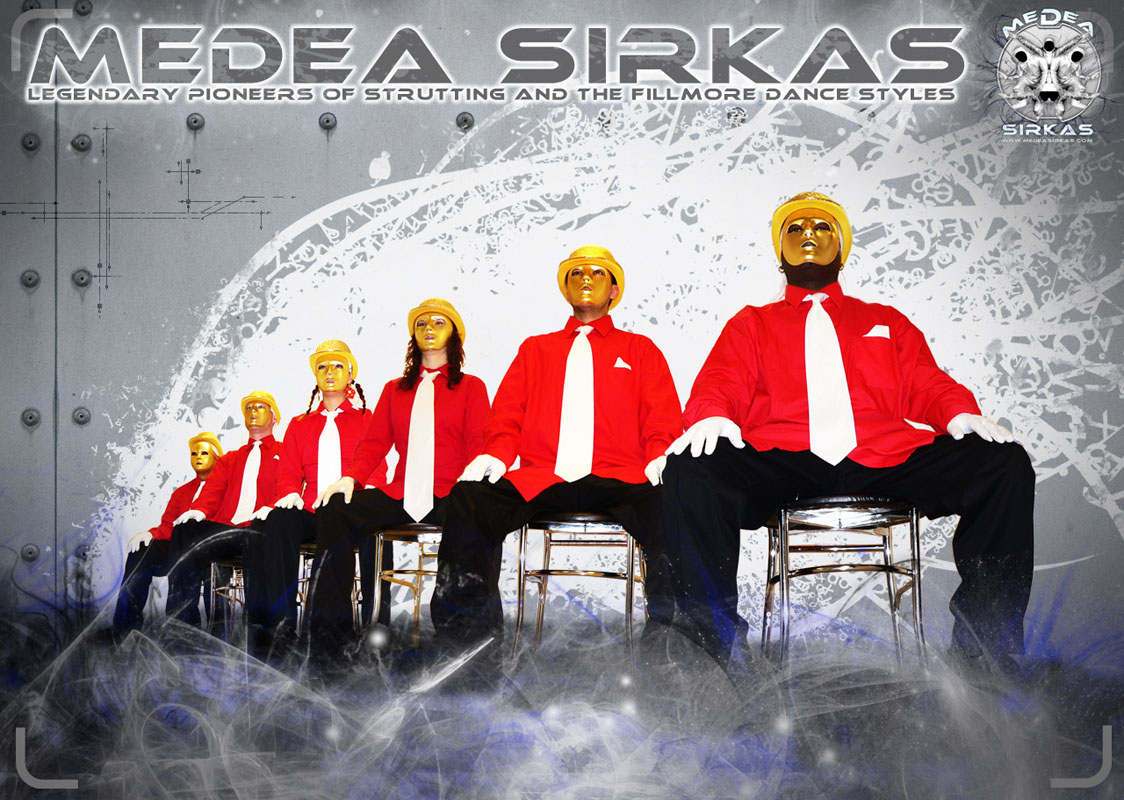 In 2008, Tommy "Fayzo" Washington and Director Mikel Fair from Houston, Texas teamed up to start production on the full length documentary film, Dancing with Demons: The Rise of Medea Sirkas. The film is set to be released in 2011.
Founded in the San Francisco Bay Area in 1991, Medea Sirkas has been a global phenomenon in the dance industry over the years, known for their precise, and synchronized, group strutting routines. Medea Sirkas has toured Japan, Europe, and North America and has also had several televised performances in its 19 year history. Recently Medea Sirkas was featured in the Justin Bieber music video for "Somebody to Love" featuring Usher, Paul Wall's "Got to Get it," and a Halftime Performance in 2010 at an NBA Playoff Game.
Tommy "Fayzo" Washington and Mikel Fair take the story of Medea Sirkas back to its beginnings as a hard stepping dance group called "Black Velvet," led by Charles Marshall, who inspired Tommy during his childhood as a member of Peoples Temple. Charles Marshall perished in Guyana. Until recently, Tommy has suppressed many of his experiences at Peoples Temple, and is using the documentary to open up about his memories, inspirations and tragedies leading back to that time, as well as his own personal experiences with Jim Jones.
In the documentary, Fayzo speaks about how, in the afterlife, Charles Marshall and the spirit of Black Velvet elevated young Tommy Washington into the man named Fayzo, who has been dancing for almost forty years, and shows no signs of slowing down.
(Click here for an extended promo on this documentary.
(Tommy Washington's other article in this edition of the jonestown report is Surprise! I'm Alive and Look What I'm Doing Now. He can be reached at fayzo2000@gmail.com.)
Originally posted on July 25th, 2013.
Last modified on December 31st, 2015.