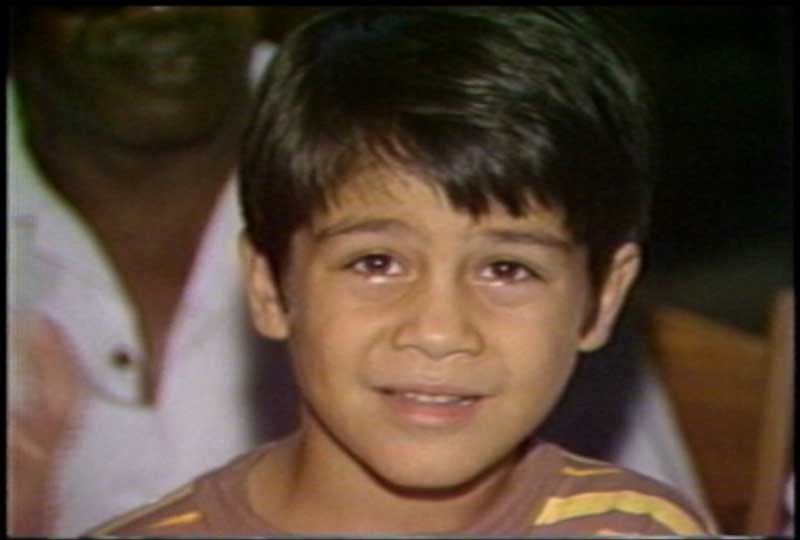 The custody battle over John Victor Stoen was the crux of Jonestown. Jim Jones' claim of paternity created a situation in which he could not leave Jonestown. Former Temple loyalist Tim Stoen joined his wife Grace in fighting Jim Jones for custody of the boy, who had been moved to Guyana along with many Temple members. Initially, Tim Stoen had approved of the move and thought that John would be safe in Peoples Temple, but he eventually came forward to stand with Grace in her request that the boy be returned to her. The battle over John raged throughout Jonestown's final year, and was heavy on the minds of the people who lived there. It became such a hot topic that on November 18, 1978, when Jones was calling his people to commit "Revolutionary Suicide", Christine Miller invoked John's name in her plea for life "You would see the little ones die, even John?" she asked Jones. It wasn't just a rhetorical device. She knew – and she wanted to remind everyone, especially Jones – how much energy those at Jonestown had invested in the child, how insistent Jones had been that John Victor was his own flesh and blood, and how John must be protected at any cost.
John Victor Stoen was born on January 25, 1972, to Grace and Tim Stoen, members of Peoples Temple. This would have been a common enough situation, as many Temple members had children, but in the upcoming days, Tim Stoen would do something that changed the status of little John. On February 6, 1972, Stoen signed a document claiming that the real father of John Victor was not himself, but was instead Jim Jones. In this affidavit, Stoen said that he had "entreated" Jim Jones to father a child with Grace because he himself could not, and because Jim Jones was "the most compassionate, honest and courageous human being the world contains." Witnessed by Jones' wife, Marceline, this affidavit raised doubts which remain to this day as to John Victor's true paternity.
Grace left the Temple in July of 1976, but entrusted her son to the care of several Temple members. She felt it would be best for John, and while she was frightened for her own well-being, she later explained, she wasn't for her son's.
What followed the mass migration to Jonestown the following year – including that of John Victor Stoen – can only be described as legal pandemonium, as Grace began an earnest attempt to get her son back. Starting with a legal Declaration in August of 1977, Grace did her best to attack both Jim Jones and Peoples Temple, hoping that the courts would give her custody of John Victor Stoen. Jim Jones fired back with an affidavit in which he claimed that Grace was emotionally and mentally unstable, and that she would be damaging to John. Tim Stoen, who had recently defected from the organization, stepped forward to join forces with Grace in the custody battle, including accompanying her to court for hearings. On November 17, 1977 – almost one year to the day prior of the deaths in Jonestown – Tim wrote a letter requesting that Jones relinquish custody of John Victor to him and Grace.
Jones would do nothing of the sort. A California court awarded custody of John Victor to Grace with Jones in absentia, and the District Attorney requested Guyanese help in enforcing the order. After two court dates in Georgetown – which Jones declined to attend – a Guyanese marshal did indeed visit Jonestown to serve the notice. Told that Jones was away from the camp, the marshal nailed the order to a door.
Jim Jones came to believe that he could never again leave Jonestown, for fear that the warrant would be served and he would be required to hand over John Victor. This fear would keep him from seeking medical help in his final days, no matter how badly he may have needed it (it is the opinion of many that Jones was gravely ill and in dire need of medical help in the last few months of Jonestown).
John Victor would never leave Jonestown either, and he died with the others. Being "Jim Jones' son" was no protection for him.
One question still remains: who was John's father? Many surviving residents of Jonestown insist that John Victor looked more like Jim Jones with each passing day, and increasingly resembled Kimo Prokes, whom Jones had fathered with Carolyn Layton in January 1975. Others, especially among Jones' critics, are equally adamant that Tim Stoen signed the affidavit as a sign of loyalty to Jones, but that he was the father. John Victor's physical characteristics don't provide many clues: Tim Stoen, Jim Jones, and Grace Stoen all had dark hair and features, and so did John. The only one with the answer, Grace, has remained silent regarding the query, perhaps rightly, as all that matters is that she wanted her son back and deserved to have visitation with him.
But to those who died at Jonestown, even to John Victor on that fateful day, it didn't matter whose son he was. He was the son of Jonestown, and he died along with the dream that it was.
(Bonnie Yates is a frequent contributor to the jonestown report. Her complete collection of articles appears here. She can be reached at sugar_kitty_kisses75@yahoo.com.)
Originally posted on July 25th, 2013.
Last modified on June 1st, 2017.