My Life in Peoples Temple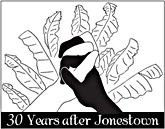 I was 11 years old when my mother and step-father were married by Jim Jones. From that point on, Peoples Temple was our life.
My good memories of People Temples are filled with love, laughter, joy, good friends, birthday parties, sleep-overs, trips to the coast, hiking, music, swimming, horseback riding, who has a crush on who, who is dating who, high school, homework groups, sports, learning how to drive, planting a garden, working on our vineyard, and being surrounded by family and friends. Sounds pretty normal by most standards.
The bad memories are not so normal. Once, in a group session with PT college students, I was chastised in front of my best friend, Jocelyn, and others, accused of being a racist. The worst memory is of being molested at age 13 by an adult whom I trusted (not Jim Jones), and believing that I was to blame.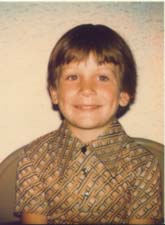 During my life as a PT member, I spent most of my time living on a large ranch owned by the church. The ranch was a licensed private home for about 16 mentally disabled men. I moved to the ranch as a teenager to help care for a toddler named Darius who belonged to another Temple member working and living on the ranch. Those were good times!
I remember one evening the staff was sitting around the living room chatting. Darius, only about two or three years old, kept coming in the room with cups of water. Everyone was distracted with conversation, so they would smile, nod, accept the cup, and drink the water. Knowing this little cutie, though, I was suspicious, so I declined the water. He cheerfully went on to the next person. A few moments later, Richard Janaro, the head of the house, came in to ask, "Are you all aware that while you are sitting here talking, Darius is playing in the toilet?" I laughed until the tears rolled down my cheeks. although I don't think anyone else found it as funny. It still makes me smile when I remember their faces. Darius was loads of fun!
After high school, I fell in love and got married. One year later, my husband was sent to Guyana and I moved back to the ranch. Shortly after my husband left, my mother and brother followed him, with the understanding that I would come shortly afterwards. That never happened, and I remained on the ranch.
Life After PT
As the story unfolded, we all sat in disbelief, staring at the television for more information. I could not understand how or why this could even be possible. The media was surely mistaken. How could they know so quickly? wasn't Jonestown in the middle of the jungle? there were no guns in Jonestown, were there? how could they possibly know anything? I was mystified. And then the worst thought: Not the children! How could they even consider killing the children?
Then there came the time of reality: my mother dead, my brother dead, almost everyone I knew was dead, and the only way of life I knew was gone. I had just turned 22, and had no idea what to do or where to go. I had no money, no employment, no hope. The pain of it all was so great. Finally, word came that my husband, who was on the basketball team, had survived and was coming home. There was hope.
Sadly, after about four years of struggling, and two beautiful children, my husband and I divorced. We don't speak very often, but the children tell me he is happy and doing well. He remarried the year after our divorce, and they have been together ever since. He is a good father and a good man, and I am truly happy for him.
Hope Lost Briefly
Unfortunately, sometimes the negative outweighs the positive. My experiences in PT left me battling low self-esteem for most of my life. I was left with no knowledge of day-to-day survival skills, no education, and no family support. When I asked my biological father for assistance, his response was, "I don't condone your children, so don't bring them around my home. I pay my taxes, so go take from welfare." I suppose it wouldn't surprise you that I have not seen or spoken with him since.
Up to about seven years ago, my life was that of a single mother of two children, nothing terribly difficult compared to others. When my children finished school and moved out, my life took another unexpected turn. I was laid off and could not find employment with comparable pay. Eventually, I lost everything. Homeless, lonely, and defeated, I felt the pain that I had been avoiding for so many years. It is easy to feel sorry for yourself when things seem hopeless. However, God heard my prayers, and someone reached out and gave me hope again.
Hope Found Forever
I hesitated to share this next part, but I must, as it is how I survived and how I live my life today.
Before PT, I had no exposure to church, to God, the Bible, or any spiritual beliefs of any kind. For many years after PT, I wanted nothing to do with anything that even resembled a church.
Although I did not attend church, I eventually developed group of Christian friends while living in Tucson. Even though our beliefs were different, they always showed compassion, and love. They helped me through a difficult time. This experience gave me the courage to seek out a different type of church community, a non-denominational one.
About seven years ago, I moved to Minnesota and found a great paying job within a couple of weeks. I also found a church that has transformed my way of thinking. I have always been an optimistic person – mostly cheerful, all considering – but I never imagined that I really, honestly, had the ability to help others.
A year after moving to Minnesota, I met my husband through a church ministry, and we were married the following year. We have been happily married since. He is loving, kind, compassionate, intelligent, interesting, funny, and my best friend. This man and my friends have healed the hole in my heart left from People Temple. There is always hope, even when the world seems so hopeless. There are good people everywhere, ready and willing to help others. This is what encourages me.
My husband and I have an occasional opportunity to be apart of a Mission Team. My most memorable trip was to the orphanage, Living Hope in Puebla Mexico. In Puebla, if you are a child unlucky enough to be on the streets, then you are viewed as damaged goods and do not qualify for an orphanage. This orphanage was created with those children in mind. They are loved, educated and given hope for their future. We came close to becoming full-time missionaries on that trip. It is still a future possibility.
My Life Today
I have muddled my way through life pretending nothing of significance has happened to cause me great pain. Deep down, I am consumed with guilt: why was I not sent to Guyana with everyone else? why did I live and others died? why my brother and not me? I have struggled with the fact that so many of my friends in PT took on high positions in the Temple, but I remained, just a teen, nothing special. Oddly, I felt insignificant compared to them. However, because of their role in the Temple, they now suffer more than I could ever imagine. My role in the Temple was just to be me, and to love the children. The children were my refuge. With them, I felt important, I had a purpose.
Periodically, over the last 30 years, when I see a book or a picture, hear a familiar name, or see a documentary, it sends me into a few days of obsession with PT. Pouring over articles and Internet information. I am then an emotional mess for about two weeks after. I know most survivors have spent years trying to figure out how, why, what could we have done. I still struggle with guilt because I have not felt the desire to do so. I also believe that if I had, I would never move on. My fear is that it would destroy who I am. My optimistic, care-taking, hypersensitive heart would be consumed with finding answers, and new information, everyone around me would suffer.
As someone once said, no one seeks to be in a cult. I couldn't even tell you what a cult was until after the tragedy. At 11 years old, I couldn't even tell you what went on in other churches, since ours was normal to me. I had nothing to compare it to.
I don't expect to find answers, I just try to accept what has happened and to heal. I have been told in the past that I don't have the right to feel pain since I was not in Guyana. I assure you, I feel pain. I believe that no matter how is afflicted, pain is pain. How we choose to deal with that pain affects our quality of life. I want to remember without guilt, fear, and condemnation, and reconnect with the people I have missed for so many years. I ask their forgiveness for not being there for them.
To those whom I have caused pain, I ask your forgiveness as well. To those whom have caused me pain, I forgive you.
To my mother and my brother, I miss you, I love you, and I have peace in knowing you are with God.
Love is patient, love is kind. It does not envy, it does not boast, it is not proud. It is not rude, it is not self-seeking. It is not easily angered, it keeps no record of wrongs. Love does not delight in evil but rejoices with the truth. It always protects, always trusts, always hopes, always perseveres. Love never fails. (1Corinthians 13:4-8)
(Kim Dutra Arvold is a former member of Peoples Temple. Her complete collection of writings for the jonestown report may be found here. She can be reached at kim_dutra@yahoo.com.)
Originally posted on July 25th, 2013.
Last modified on February 26th, 2014.