New Jonestown Research Page Highlights Website Changes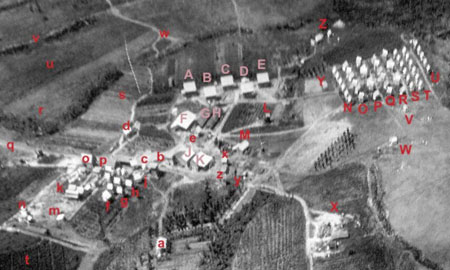 As in previous years, the Alternative Considerations website has expanded to add new features and develop existing ones within the last twelve months. We are most grateful that many of these improvements have been made by people other than the website managers and researchers.
The biggest change in 2006 was the addition of the Jonestown Research page, which presents original research that has been developed from primary source documents and federal government records, principally from the FBI. The page includes links to a number of maps, to Jonestown censuses, and of course to the Edith Roller Journals. Most of the research in this new section has been created and presented by Don Beck, with assistance from Michael Bellefountaine. Don's article about current resources and future plans appears here.
Among the other changes in the last year:
• The Tapes section of the site achieved two significant developments in recent months. First, we launched a section for tapes which come from private individuals and non-governmental sources. The first two entries in it are the sermon delivered by Rev. John V Moore on November 26, 1978 – a week after the deaths in Jonestown – and Allegory, a prophetic work by Laurie Efrein Kahalas. We are aware of the existence of other tapes and hope to expand this section in the near future. The second milestone is the completion of the 200th transcript from the FBI's collection of 900 tapes.

• The Primary Source page has added a small collection of Jonestown letters written by Pat Grunnet to her family in the U.S. in 1978. Copies of the letters themselves have been donated to the California Historical Society. In addition, we have uploaded a column by Jack Anderson from 1981 which explores the role of the press – and specifically the NBC news crew that accompanied Leo Ryan to Jonestown – in the tragic events of November 18.

• The death list has a new feature: we have indicated if someone on the list has had a remembrance written for him or her. The flowerettes on numerous entries invite you to open the biographical boxes, scroll down past the bare bones of the lives and read what a loved one has written. We mention this in part to remind you, we are always interested in receiving new remembrances.

• The list of people who have died since Jonestown has been divided into sections of former Temple members, relatives, government officials – both US and Guyanese – and others.

• We have added several new FAQs addressing such issues as: how many people died on November 18 and how many survived (here); was the shooting death of Jim Jones murder or suicide, and if it was murder, who shot him (here); and what is the explanation for the wide discrepancies in the body count from Jonestown (here). In coming weeks, we will transfer the forum on murder vs. suicide to this section as well.
We recognize that a site this size will have errors, and we do our best to correct them, which is why we invite you to contact us if you come across a mistake, especially as it relates to the people on the death list. In addition, we invite you to write us with any contextual information you might have, whether it's about an uncaptioned photograph or an incomplete tape summary. For example, Mike Cartmell added firsthand information known to no one else – especially not to the managers of the site – to several tape summaries, including Q 688 and Q 1058 (Part 2). These notes add details found nowhere else, and we are eager to accept additional input from you.
Thank you.
Rebecca Moore & Fielding M. McGehee III
Originally posted on July 25th, 2013.
Last modified on October 18th, 2018.