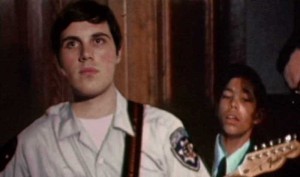 The Cults' video of its song "Go Outside" – including numerous images from Peoples Temple film footage – has been in the world for a year, and the risks we all felt in producing the video have led to reward.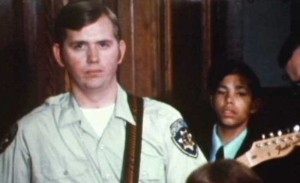 As an artist, it is always scary to take any risk, much less one that can get persecuted, but many of the initial fear-based reactions have died out, and waves of positivity and eye-opening education are still flowing in.
From the beginning of the work, I felt confident in knowing that while artistically it was about humanizing the people of Jonestown, the video would have a greater impact by allowing this chapter of history to be remembered in the collective sense. There were a number of more trendy options the band had that would have been a better move in terms of promoting their song, and I have learned of other well respected directors that pitched alternate ideas on the song that didn't get made.
The video itself has been posted at several locations, including on youtube. The film has gone on to receive several accolades and awards including:
*2012 MVPA Award WINNER "Best Direction of a New Artist"
*Winner 2012 Ann Arbor Film Festival "Best Music Video"
*Nominated for Best Music Video, Vimeo Awards 2012
*Cíclope International Ad Festival, Silver
*Top Video of 2011 on: Videostatic, Slant, Time, & Paste Magazine
Further it has screened at The Hammer Museum, and Art Basel, Miami.
(The coverage of this video in last year's edition of the jonestown report appears here. The pop-oriented band led by singer Madeline Folin and guitarist Brian Oblivion whose use of images from Peoples Temple's history won both praise and criticism last year, continued to incorporate Jonestown in their performances during 2012, as noted by the Australian publication, The Age.)
Originally posted on July 28th, 2013.
Last modified on December 26th, 2022.