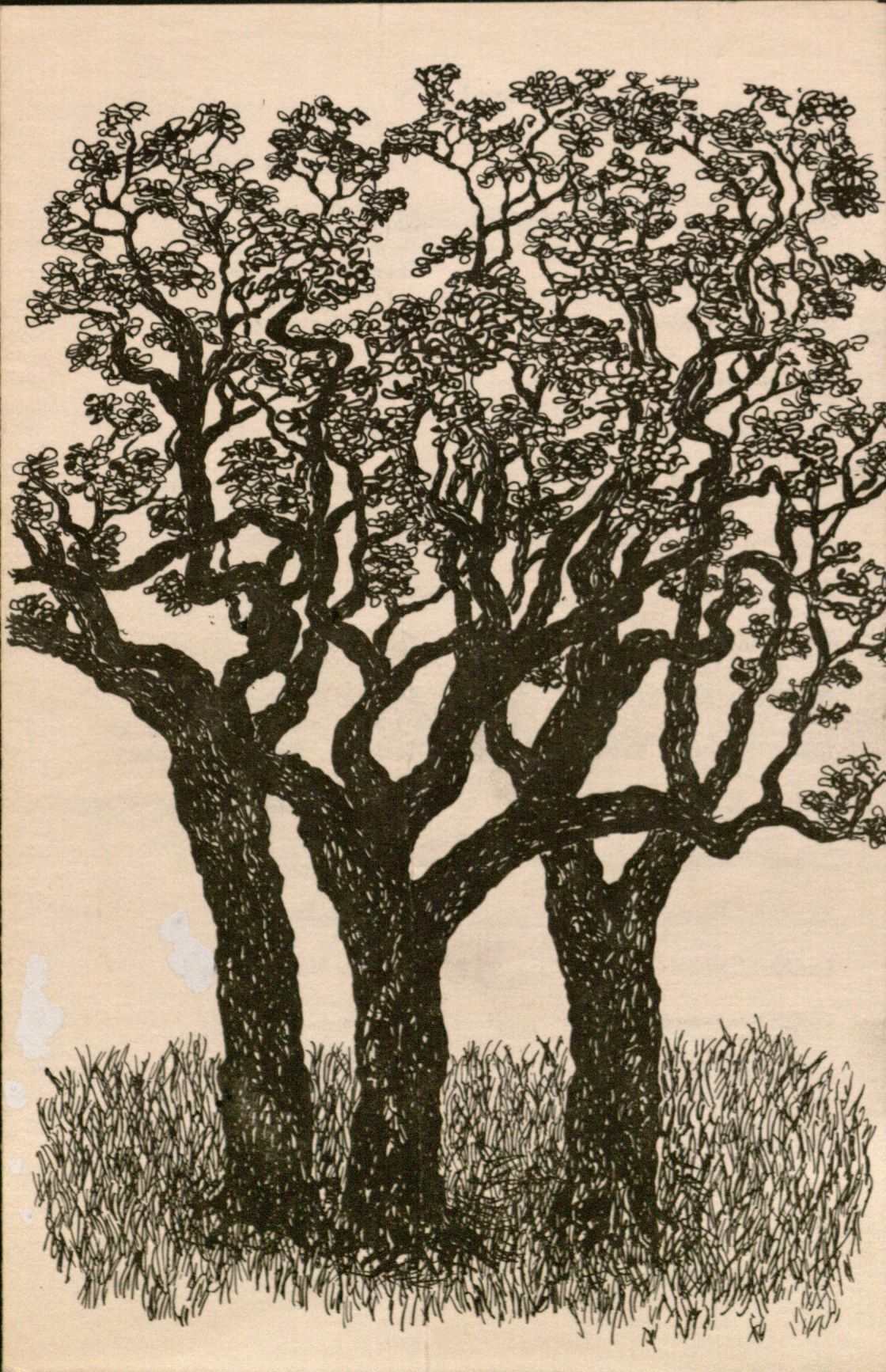 The following is an index of family trees for people who were in Jonestown and Georgetown at the time of the mass deaths on 18 November 1978. For purposes of this section, a family is defined as any grouping of two or more people who had a biological, marital or – especially in Jonestown – well-known, longstanding relationship.
We have consolidated as many family groupings as we can to show the interconnectedness of the people living in Jonestown. The number of Jonestown residents on each tree appears in parentheses on each listing.
These family trees are designed to be read in conjunction with the entries on the Who Died list to give a complete picture of family life in Jonestown. If you don't immediately find an individual you're for below, please refer to their listing on the Who Died list and check the "Family Tree" entry.
Following this list of family trees is a roster of The Singles in Jonestown, those residents for whom there were no known relations in the community on November 18, 1978.
The managers of this website thank Emily Yaden Schneider for her countless hours research in researching the extended trees on numerous pages of this resource.
This research document is original to this site. Please credit this website for any use of this material.
Notes: As differentiated from many family trees – which reach from the most current generation backward into the past as far as records can be found – these trees begin with the oldest member of a family in the lefthand column and list succeeding generations towards the right. Similarly, for the most part, the trees are alphabetized according to the matriarch or patriarch of a family grouping. (Exceptions to this include a tree consisting of a single pairing, in which case both partners are listed, or when several members of the oldest generation of a family lived in Jonestown, in which case, we elected to list it according to the family member with the greatest number of descendants.)
Due to the sometimes incomplete or contradictory nature of the totality of the records upon which this research is based, there are undoubtedly errors. Please contact Fielding McGehee with any corrections you may have. Thank you.
People who belonged to two or more family trees – usually due to marriage – are hotlinked within each tree.

Red type indicates Jonestown survivors of the deaths on November 18. For purposes of this listing (and for the website as a whole), a survivor is defined as a member of Peoples Temple who was in Guyana on November 18 and who did not die that day.

Blue type designates minors, the 304 children and young adults under 18 years of age.

~ = Guardian/ward relationship

* = Relatives of Jonestown residents who were members of Peoples Temple but who were not in Guyana on November 18, 1978.

† = The eight people who died in Jonestown of natural causes before November 18, 1978.

ƒ = Family members who were not known to be part of Peoples Temple (This aspect of the list should not be considered exhaustive).

ç = Relatives or former members who were considered hostile to the Temple or who had joined the oppositional group, known as Concerned Relatives.
Originally posted on June 15th, 2013.
Last modified on June 14th, 2023.