After a 15-year run, the jonestown report is ending publication in its current form.
The editors and managers of the website hasten to add our assurance that the site itself will continue. In fact we anticipate it may even double in size in the years to come, as the Jonestown Institute locates and adds more primary sources, MP3s of tapes, and remembrances.
It's also true that we will continue to publish articles, stories, essays, and remembrances, highlighting various sections of the jonestown report in its more focused successor (most likely, publishing a smaller digest of such articles or reflections or remembrances once we have a dozen or so of each). We still haven't figured out all the practical details of our new approach, except to recognize that the process will be more organic – we won't be nagging our contributors about arbitrary deadlines – just as publication will be more sporadic. In other words, we will still be accepting manuscripts, and we would certainly like to hear from you in the future as well.
The reason we are wrapping up the jonestown report is that we believe it has served its purpose, and has run its course. Whatever our thoughts when we first started it, we were happy to see it turn into a forum for Temple members, relatives and friends to express their views in a (hopefully) non-judgmental setting. It also provided a venue for people to find connections to old friends, and introduced the idea (and better yet, the practice) of writing remembrances of the people who died in Jonestown. Finally, it helped create an atmosphere that allowed many different people to come together for the Jonestown memorial at Evergreen Cemetery in Oakland.
Indeed, in some ways, the dedication of the memorial represented our zenith. Once that work was done, a number of folks in the Temple community felt like they were done as well. They had their memorial, the names of their loved ones were etched in stone, they had respect and honor for themselves… and now they could move into their long-delayed future.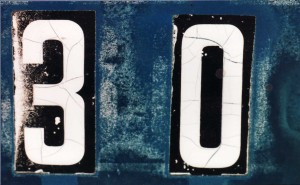 Whatever we once set out to do, we have done it. the jonestown report had a long and healthy life, and now is the time to let it go.
Thank you for reading our work and for your continued support. That is our greatest success.
Fielding M. McGehee III
Rebecca Moore
Rikke Wettendorff
Originally posted on October 13th, 2013.
Last modified on May 19th, 2014.