Perspectives on Johnny Moss Brown Jones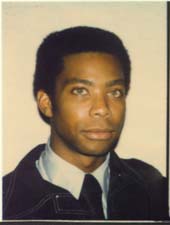 Johnny Moss Brown Jones was a leader in Jonestown. That conclusion is almost incontrovertible, not only as demonstrated in the remembrances which appear below, but also in the unwritten stories that people have told about him over the years. His voice also appears in numerous tapes recorded in Jonestown, often as one of two or three men who helped to keep order and discipline with the crowd when tensions ran high during a community meeting. There was also one mysterious photograph – mysterious in that no one knows its genesis or its gravitas or any planned implementation – which outlines organizational responsibilities in Jonestown. Johnny's name appears as one of the three in a leadership triumvirate, subordinate only to the name of Jim Jones.
What follows are several perspectives on Johnny's life from Peoples Temple members who knew him in Jonestown or during his earlier years in San Francisco.
Originally posted on October 13th, 2013.
Last modified on August 29th, 2014.