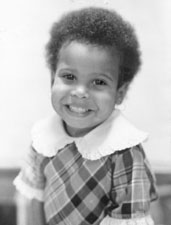 You will always be my little baby girl, my Tiffany Garcia. I was so blessed to have had the privilege of taking care of you. You were only about a year old, but you were so sweet and happy, and I was so lucky that you were the first baby I ever cared for. Leaving you behind when I left the Temple was one of the hardest things I had to do, but you were not mine and I knew I could not have taken you with me.
I think of you to this day. I remember how you used to giggle with your tiny thumb in your mouth, how I would rub your eyebrows to help you drift off to sleep. I loved just holding you in my arms while you slept and tried not to move so I wouldn't wake you. I will treasure my memories of you always.
Always, Linda
(Linda Mertle is a regular contributor to the jonestown report. Her earlier writings appear here.)
Originally posted on October 13th, 2013.
Last modified on August 21st, 2014.