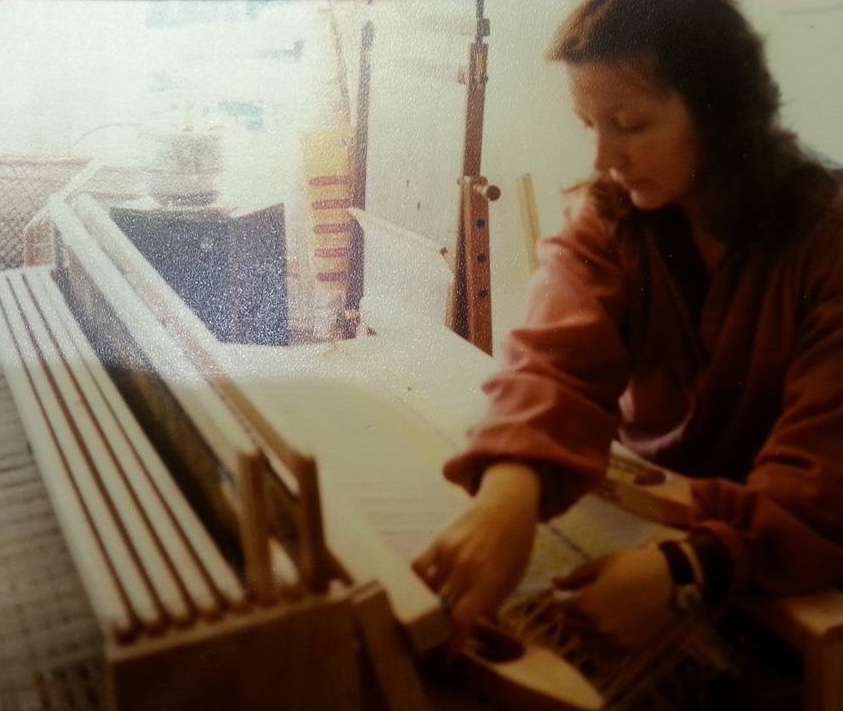 I met June Crym early on in my life in Peoples Temple. We were about five years apart and joined Peoples Temple as single adults, and while we had arrived at the Temple on different paths, we had many things in common.
She was always a very quiet and private person. It was almost a challenge to get her to smile. During times when something really ludicrous and hysterical took place, and when the rest of us were laughing long and hard, she would finally break out in a wide grin.
I remember her respect for people around her, and don't recall her ever interrupting anyone. She was soft-spoken, but tenacious, although she was not silent when someone got in her way, or made her work more difficult, or when another person was not doing the necessary work. She worked very hard and expected that same diligence from others. Although she was quiet, she expressed her appreciation for thoughtfulness and humor. Her silence extended to any complaints she might have had. I rarely heard her express exuberance, but certainly never heard her complain.
I worked with June in many different departments, including the Planning Commission, counseling in Redwood Valley, and security. We wrote letters to judges and lawyers to support members, updated addresses (called "files"), prepared the newsletter, and greeted all visitors before services. We often lived in the same commune, and were involved in similar activities.
One difference between the two of us was that I never heard her speak of any event in her life before she came to Peoples Temple. Generally, we didn't spend time just chatting, and in many ways, we were discouraged from talking too much about anything outside of the realm of current events in our lives in Peoples Temple. I think that was all right with her. She seemed to prefer to keep her own counsel as she moved through her responsibilities.
June was certainly a "survivor" of Peoples Temple, although she was part of the small group left behind in the US to take care of the home front. Her title in the US was Peoples Temple Secretary – which I know meant she was responsible for any and all jobs that came her way.
When the survivors returned from Guyana, many of us congregated back in the San Francisco Peoples Temple building on Geary and Fillmore. About a dozen of us, maybe more – including June and I – stayed in the big, empty space for about three months, until February or March 1979. At that point, we moved into several communes around the city. June moved in with two other dedicated and distraught survivors who had stayed in San Francisco. Others of us moved into a six-bedroom apartment on Sutter Street. At first, we survivors clung to each other. We didn't disclose our connection, or our trauma, to Peoples Temple to anyone outside our group.
After about another six months, June, her husband Tom, and her roommates moved out of the Bay Area. They had chosen to grieve in a distant place and in their own way. I soon joined another community, where I lived for ten years, and lost contact with June. It wasn't until I attended the twentieth anniversary of Jonestown on November 18, 1998 that I began to contact my fellow survivors. I heard news about Tom and June because they were in contact with some of the other survivors, but never spoke to either of them over the years.
When I learned that June had died, I regretted not having had some conversations with her. I wanted to express my friendship to her, to tell her how happy I was that she and Tom had made such a terrific life together. He is a wonderful person and very caring.
Her obituary which appeared in the Eureka (California) Times-Standard captures a lot of who she was and bears reprinting in part.
June Crym Adams (July 22, 1942 – June 20, 2013) passed from her life after her second experience with cancer. She had worked 21 years with RSVP and Area 1 Agency on Aging. She loved her 15 years as a volunteer brailler with the Braille Transcribers of Humboldt.… June wanted to thank Hospice for their support (and so does her caregiver husband, especially to the nurse Scotty). She offers a special thanks to her neighbors Reina and Mike Earhart for their willingness to become involved. Thank you. June is survived by her husband Tom Adams and by special close friends who appreciated her intelligence and volunteer spirit. Per her request there will be no services or memorial.
The loyal and hardworking person, who would do whatever was expected of her, who was grateful for kindness, and who freely thanked anyone who helped her, remained as I knew her unto her death. Though I didn't see her the last 34 years of her life, I miss her again.
(Laura Johnston Kohl, who had lived in Jonestown but was working in Georgetown on 18 November, died on 19 November 2019 after a long battle with cancer. She was 72. Her writings for this website appear here.)
(An extensive interview with Laura appeared in the March 5, 2017 edition of The Western Front, the news service of Western Washington University.)
Originally posted on October 13th, 2013.
Last modified on November 20th, 2019.