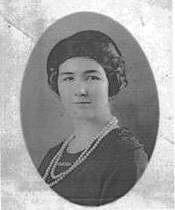 Esther Mueller grew up in the Southside of Indianapolis. Through her father she was one half Native American with a kindred spirit. Her family was close-knit and poor. Like many children growing up during the early part of the 20th century, Esther had to work hard at an early age to help her family survive. She cooked, cleaned and helped her mother who took in ironings. She married, but her devotion to her husband turned into heartbreak, as he divorced her and married another woman who belonged to their church. She crawled deeply in her shell even more and wanted so much to be noticed and to be loved by her husband.
When she heard Jim Jones preach on loving kindness, faith and hope at her church in Indianapolis, she was hooked on his flair for words and his kindness toward her. Esther saw hope, and when Jim Jones asked her to follow him, she jumped at the chance. She sold her belongings, gave the money to Jim Jones, and followed him everywhere. She later cleaned his quarters, washed and ironed his clothes and sometimes cooked for him. She cared for his children when he went to meetings or whenever she was asked.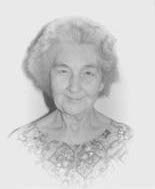 Esther's family was heartbroken when she left Indianapolis with Jim Jones. She very seldom wrote home to let her family know she was okay. One day in the summer of 1977, she wrote a letter to say that she was going to "Paradise" with Peoples Temple. In the letter Esther told her brother that she would be fine and that she would write to him again after they had arrived. Unfortunately that was the last letter her family ever received from her. It is a mystery to her family what her life was really like in her years with Peoples Temple and Jim Jones.
Esther Mueller was a shy and very private person, but never failed to comfort one in need. She was a beautiful woman inside and out.
(Sharon Jo Allman is a great niece of Esther Mueller. She went to college at the age of 50 while employed at the City of Indianapolis and received her Associates degree in Finance at University of Indianapolis. She retired in 2010 after a 30-year tenure and then returned to the workforce in 2014 part time as a leasing agent for a HUD subsidized apartment community to assist poor people in finding affordable housing. She resides in Camby, Indiana with her husband of 52 years. She may be reached at sjallman@msn.com.)
Originally posted on October 7th, 2016.
Last modified on January 8th, 2021.