My family moved to Lake County after the Second World War. I was about four or five years old and we lived some three miles from the Middletown Rancheria where the local Native Americans lived. Around 1947/48 one of my older brothers got a job with a utility company that was putting in power lines across the Sierras to Reno, Nevada. His partner for a year or two was Luke Simon, Jose's brother and Sue's uncle, who later became an Elder at the Rancheria.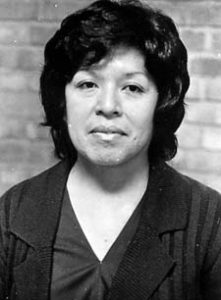 In 1947, I started first grade in Middletown. One of my classmates was Sue Simon.  We called her Suzie. Her brother Alvin was a couple of years or so ahead of us (heck of a football player!). I knew Suzie better than most kids because her father, Jose, and mine worked together at various jobs before both were hired at the Diamond "D" Ranch. Although the Rancheria was a somewhat closed society, I was accepted because of my brother's relationship with Luke and my father and Jose being friends and working together. I have fond memories of times spent at the Rancheria, hunting with Jose and my father and in later years working on the ranch with Jose during summers.
Suzie was quiet, very soft spoken, had the sweetest smile and was no doubt one of the brightest people I have known. She was always impeccably dressed, even if it wasn't in the newest clothing (as was the case for most of us), never had a cross word for anyone and always willing to tutor math to those like me who needed it. I remember when I was maybe sixteen or seventeen my mother was ill for a couple of months. Suzie and her mother would show up on our porch a couple of times a week with hot food for us. Nobody else in town did anything but offer lip service.
There wasn't much in athletics for female students in the fifties. Girls' gym was mainly volleyball, but Suzie, shorter than most, always played her heart out. She sang in choir but I don't think she played in band. She attended every sporting event and school dance (and always had at least one dance with me.) She didn't date during high school and when she hooked up with Ronald Grimm, I was in the Army and lost touch with her.
Suzie was very active in high school activities. She was Class Treasurer during our sophomore year (making me look good as Class President) and Student Body Treasurer during our senior year (again, carrying me while I was Student Body President). She was on the Yearbook Staff most of our high school years.
I often look through my yearbook and remember Suzie. When I heard what happened to her, her children and Jose my heart was broken. I still get emotional when I remember her sweet quiet smile and soft laugh. To this day I can't fathom how she got caught up in the Temple even though I have been schooled on the psychology of cults. I was shocked when I learned Jose had gotten himself caught up with the Temple. I have heard various stories as to why he was there – he was a Jones follower; he was there to get Suzie and the children out; or that he had finally found his salvation.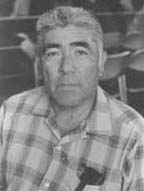 Jose was, as I said, about my father's age. I worked many, many hours next to him on the ranch and learned much from his wisdom. I often think of the impact he and others from the Rancheria – Luke Simon, his co-worker Johnny Yee and others that have faded from my seventy-five year old memory – had on a youngster like me. Because of my family and people like Jose that took the time in a dusty field to just talk to a kid about life and the lessons to be learned, I turned out pretty good and can stand tall when I meet them again.
(Nick Bennett was in law enforcement for fifty years before retiring in August 2015 as a Detective Sergeant. Prior to joining the police force Nick Bennett served three years in the Army. He now serves his community as a member of Rotary and sits on the City Council in Clearlake, California. He may be reached through this website.)
Originally posted on October 7th, 2016.
Last modified on January 7th, 2017.