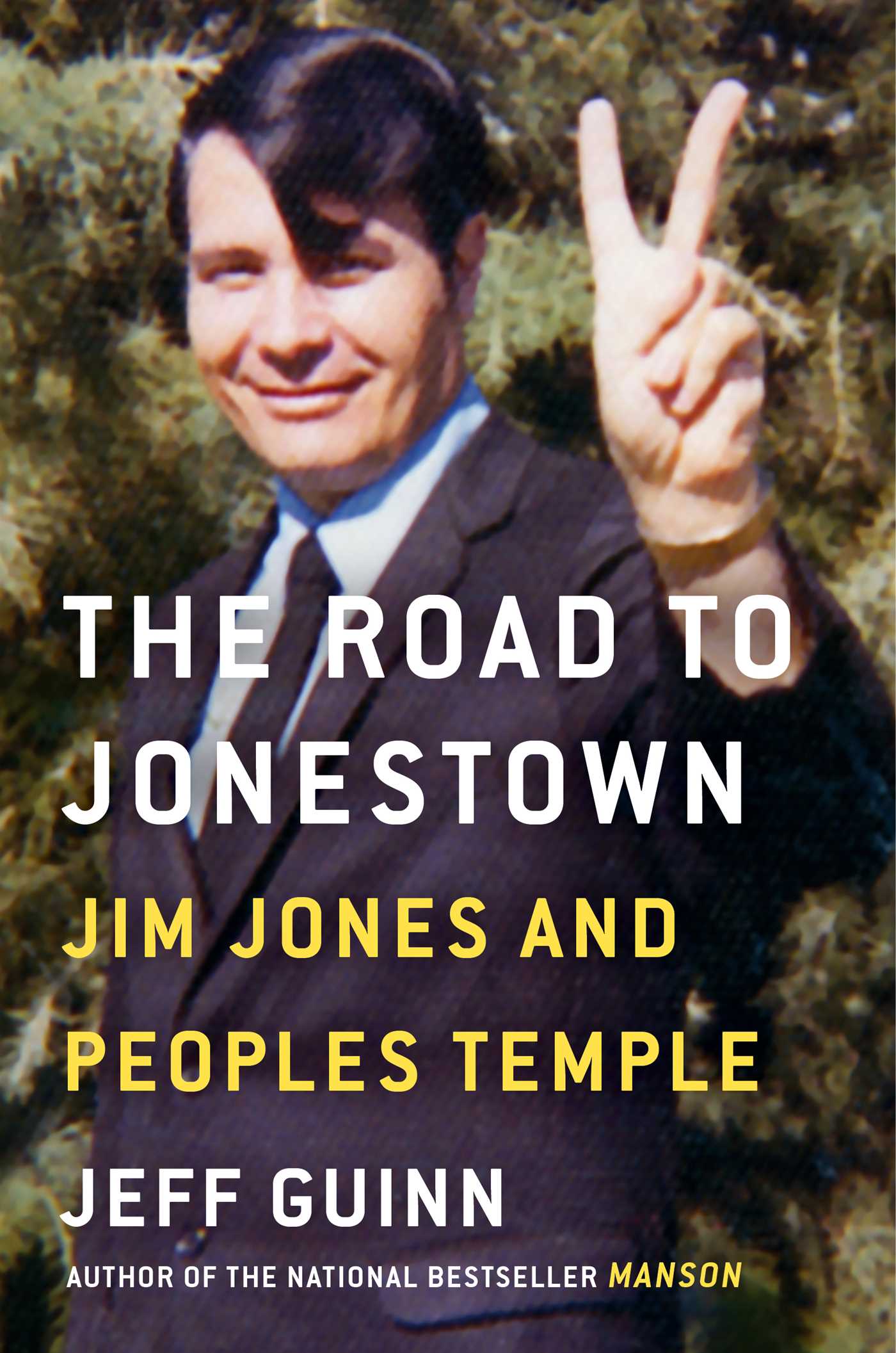 The Road to Jonestown, Jeff Guinn's 544-page biography of Jim Jones, was published in April 2017 by Simon & Schuster, and has been widely acclaimed as the most thorough and nuanced history of Peoples Temple since the release of Tim Reiterman's Raven in 1981. At year's end, Amazon named The Road to Jonestown as a Best Book of the Year in both the History and Biography categories.
A contributor to the jonestown report for several years while he worked on the book, Guinn's reflections upon completion of the book are here.
Reviews of the book from past contributors to the jonestown report reviews include:
• New Materials Worth Reading in New Jones Biography, by Annie Dawid
• Guinn Follows Many Routes on Road to Jonestown, by Jason Dikes
Reviews during the first months after publication include those in:
Guinn was also interviewed on numerous media outlets, including the following:
The myths of Jonestown: "Jim Jones was who Charlie Manson wanted to be," says author of new book on 1978 tragedy
by Bob Calhoun, Salon, April 8, 2017

http://www.npr.org/2017/04/11/523348069/nearly-40-years-later-jonestown-offers-a-lesson-in-demagoguery
with Terry Gross, Fresh Air, NPR, April 11, 2017

The Author of a New Biography of Jim Jones Knows What a Powerful Demagogue Sounds Like
by Aaron Mesh, Willamette (Oregon) Week, April 18, 2017

Nearly 40 years on, 'The Road to Jonestown' examines charismatic cult leader
by Mike Yawn, The Houston Chronicle, May 1, 2017

A demagogue, a massacre and the 'Road to Jonestown'
by Marcheta Fornoff, Minnesota Public Radio, August 1, 2017

Book review: Road To Jonestown: Jim Jones and Peoples Temple, by Jeff Guinn
by James Belfield, stuff.com (New Zealand), September 3, 2017
Originally posted on October 5th, 2017.
Last modified on January 5th, 2023.