Forty years after the deaths in Guyana, Peoples Temple and Jonestown continue to make the news on a regular basis.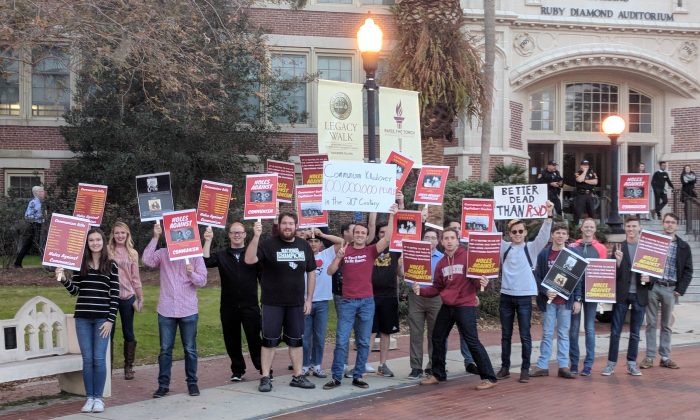 Florida University Gives Funds to Communist Revolutionary Speaker
by Cliff Kincaid, The Epoch Times, February 12, 2018
Angela Davis, the "communist revolutionary speaker" who spoke before a packed house at Florida State University in February,  was the subject of protests by College Republicans, who – among other criticisms – attacked her for her support of Jim Jones and Peoples Temple during its final years in Guyana.
Church of Cannabis seeks sanctuary in RFRA; Hill asks court to rule for state
by Rob Burgess, The Indiana Lawyer, January 10, 2018
Lawsuits and countersuits between the state of Indiana and an Indianapolis group calling itself the First Church of Cannabis – first filed three years earlier – continue to battle over the definition of a church and how (or whether)  it is covered under state law. The case came to local attention when Indianapolis police chief Rick Hite compared the leader of the local group to Jim Jones, who began his Peoples Temple ministry in that city 60 years earlier.

"As Jim Jones once did in our state, he led a group of people into a place of no return," Hite said on June 26, 2015. "We don't want that to happen ever again in our history. And we want to send a message: This is not the way to challenge a law. And you certainly can't expect the police to stand by and watch it happen and not do something about it."
Last Word: A Jonestown memorial at last
by Marshall Kilduff, San Francisco Chronicle, November 17, 2017
Thirty-nine years after his death, Leo Ryan was honored in Congress with the dedication of a congressional cloakroom. Rep. Jackie Speier – then Ryan's legislative assistant, now a representative – led the efforts to rename the cloakroom.
A longer story, including the comments of Rep. Speier, appeared two days earlier in the article 2 House members who were gunned down get congressional honor, by Carolyn Lochhead for SFGate, the online presence of the Chronicle.
Interviews with survivors and relatives of Jonestown tragedy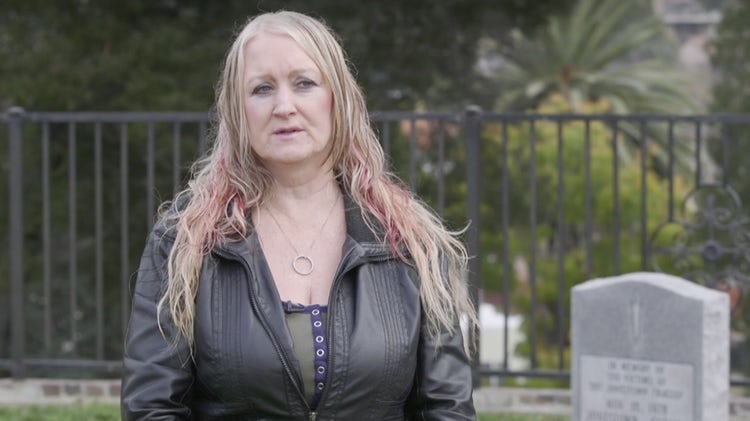 In June 2018, Port Kaituma survivor Tracy Parks was featured both in People Magazine and on its television station. Other media organizations picked up the story as well. The coverage is listed below.
Childhood Jonestown Survivor Recounts Desperate Escape into the Jungle as Cult's Mass Suicide Killed Over 900
by Johnny Dodd, People, June 6, 2018
"Nearly four decades have passed since that afternoon Tracy Parks knelt on the rain-soaked, muddy airstrip in Guyana, cradling her mother's lifeless body in her hands, shaking her in a desperate attempt to wake her up."

Jonestown Cult Victim's Daughter Was Haunted Until Her Death: 'I Wish that Bullet that Got Mom Had Killed Me'
by Johnny Dodd, People, June 7, 2018, also here
"'[Brenda Parks] was the sweetest soul, but she hated this life and all the cruelty she saw in Jonestown. It just tore her apart and really ruined her.'"

Jonestown survivor recalls cult's mass suicide: 'This was murder'
by Kathleen Joyce, Fox News, June 7, 2018,
"Tracy Parks, who was just 12 years old, recalled holding her mother's body, trying to wake her up after she drank cyanide-laced grape punch alongside hundreds more in Jonestown, Guyana."

A Survivor of the Jonestown Massacre Opens up About Her Experiences 40 Years Later: "Time Does Not Heal All Wounds"
by Melissa Copelton, InTouch, June 14, 2018
"It's been 40 years since The Jonestown Massacre took the lives of 909 men, women, and children in the isolated jungle of north Guyana. Now, Tracy Parks, a survivor of Jim Jones and The Peoples Temple evil reign is sharing her story. Be warned: Her experience with mass suicide is graphic in nature and may be upsetting to some readers."

From Beloved Preacher to Madman and Mass Suicide: the Dark Descent of Jim Jones and Jonestown
Photo gallery, Johnny Dodd & Greg Hanlon, People, June 13, 2018

Mock Suicide Drills, Child Labor and Armed Guards: Inside Jonestown in the Days Before Mass Poisoning (Pt II)
Johnny Dodd & Greg Hanlon, People, June 13, 2018
"Tracy tells PEOPLE in this week's issue, "Even as a child, sitting in these meetings, I'd look at all the adults around me and think, 'What's wrong with these people? How can you think this is okay?"'"

The Moment Jim Jones Revealed Poisoned Punch Before Mass Suicide: 'It's Not Going to Taste Bad' (Pt. 3)
by Adam Carlson, People, June 14, 2018
"'When I was a little girl, I used to stare at this sign [Jones] had nailed up over his chair in church that read, 'Those who forget the past are condemned to repeat it,' " Tracy says. "I didn't understand what that meant back then, but I do now. And that's why I keep talking. If I keep quiet, Jim Jones wins.'"
Two articles and a video focus on the survival of Leslie-Wagner Wilson as part of their coverage of the A&E documentary, Jonestown: The Women Behind the Massacre.
40 Years Later, Jonestown Survivor Speaks Out on Massacre That Nearly Killed 1,000
by Angela Helm, The Root, February 26, 2018

Jonestown cult survivor recalls horrifying massacre in new documentary: I thought I would die at 22
by Stephanie Nolasco, Fox News, February 26, 2018

Jonestown cult survivor recalls horrifying massacre
Fox Video, February 26, 2018
Other retrospective coverage of people involved includes
Jonestown cult ended in mass suicide of 909 as Jim Jones' devoted followers drank cyanide-laced "Kool Aid"
by Steve Myall, June 12, 2018, Mirror
Interviews with Laura Johnston Kohl and Jim Jones Jr.
Looking Back: Spokane family shares connection to massacre at Jonestown
by Melissa Luck, KXLY-TV, Spokane, Washington, July 13, 2018.
The family of NBC reporter Don Harris – including Harris' son and KXLY reporter Jeff Humphrey – are featured in this reprise of 30thanniversary coverage.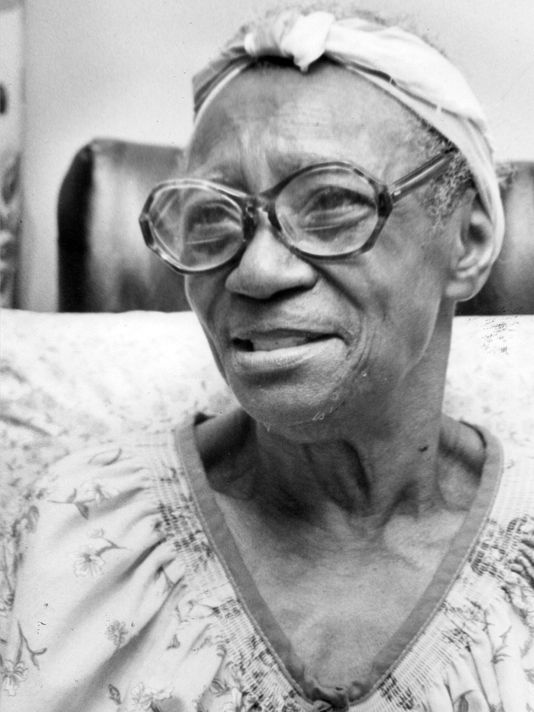 She woke up in Jonestown — everyone was dead
by Will Higgins, Indianapolis Star, July 13, 2018
Hyacinth Thrash, a resident of Indianapolis both before and after her time with Peoples Temple, is featured in this retrospective published in conjunction with the NBC documentary.
Beyond the ranch: Rajneesh revisited 
by Cory Frye, Albany (OR) Democrat-Herald, July 8, 2018
This article about the Oregon settlement of Indian guru Bhagwan Shree Rajneesh includes a profile of local resident Graham Kislingbury and of his sister Sharon, who died in Jonestown.
A Jonestown Survivor and King Woman's Kristina Esfandiari Discuss Healing from Trauma
by Khristina Esfandiari, vice.com, November 17, 2017
This article feature and interview with Deborah Layton, who left Guyana in May 1978.
General media coverage of the 40th anniversary
Jonestown: Anniversary of a massacre and why 918 people died in the jungle
by Candace Sutton, news.com.au, October 15, 2018 (also published as "Why 918 people died in the Jungle" at the Tweed Daily News and The Gladstone Observer)
Visiting Jonestown: Site of the Largest Murder-Suicide in Modern History
by Julie Fenwick, vice.com, September 7, 2018
'Drink the Kool-Aid': Remembering the tragic Jonestown massacre
Startsat60.com, August 24, 2018
Jonestown Massacre: How 918 people followed a cult leader to Guyana, 'drank the Kool-Aid'… and died in a single day
by Adam Lusher, The Independent (United Kingdom), February 28, 2018
In the Valley of the Shadow of Death: Guyana After the Jonestown Massacre
by Tim Cahill, Rolling Stone, January 25, 1979, Reprinted January 2018
Opinion and Commentary
Follow the leader? I don't think so
by Bob Stannard, Commentary, VTDigger, August 10, 2018
After describing the events leading up to the deaths in Jonestown, the writer continues: "Now you may be thinking that this was a one-off and could never happen again, but you'd be wrong. It's happened many times before and it's happening right now." His two examples for 2018 are Vladimir Putin and Donald Trump.
'Jonestown' 40 Years Later: Was Peoples Temple an Intel Op Gone Bad?
by S.T. Patrick, American Free Press, June 19, 2018
"With the 40th anniversary of "The Jonestown Massacre" approaching, on November 18th, AFP offers a three-part series on the Rev. Jim Jones, the Peoples Temple, and the massacre/mass suicide that took over 900 lives in the jungles of Guyana.

"There is a mainstream version of the Jonestown story that is easy to understand. Its mythology reviles new religions and turns Jones's church members into weak-minded devotees. To believe that Jonestown is understood only within these confining terms is a mistake."
What Doomsday Cults Can Teach Us About ISIS Today
by Clyde Haberman, New York Times, November 5, 2017
This examination of groups that preceded ISIS includes interview with Leslie Wagner Wilson on its film series, Retro Reports, then concludes.  "Jonestown was not the last cult twisted by visions of apocalypse. Aum Shinrikyo in Japan, the Branch Davidians in Texas, Heaven's Gate in California, the nonreligious Manson Family — all had faithful disciples. All embraced death. Now, groups like the brutal Islamic State and the Shabab in East Africa are magnets for several thousand readily duped Westerners, including scores of Americans.
Originally posted on October 17th, 2018.
Last modified on December 29th, 2022.