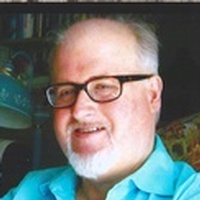 Mike Klingman, a member of Peoples Temple who was in San Francisco on November 18, died on May 7, 2018.
Wilson Harris, a Guyanese writer who wrote the postmodern novel Jonestown in 1996, died on March 8, 2018.
Charles Gain, the Chief of the San Francisco Police Department at the time of the deaths in Guyana – and at the time of the assassinations of Mayor George Moscone and Harvey Milk – died August 21, 2018.
In addition, we learned this year of other deaths from previous years
Arthur James Evans, who joined Peoples Temple during its early years in Redwood Valley, died on Christmas Day in 1988.  Married to Deb Curtin, he was a bus driver and mechanic of the Temple's bus fleet. He was at the San Francisco Temple handling heavy equipment supplies for Jonestown at the time of the deaths.
Rose Gieg, who was a member of Peoples Temple during its early years, died in January 2017. Rose drove the bus, ran the vitamin stand and worked the thrift store in Ukiah. She left the Temple in 1972.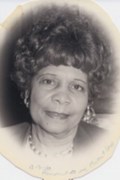 Vernell Henderson, a longtime Temple member, died two days after her 96th birthday in 2012.
Judy McAbee, a former member of Peoples Temple and mother of Jonestown survivor Bobby Stroud, died on June 23, 2017.
Bonnie Malmin Thielmann, whose family met Jim Jones and his family during their years in Brazil in the early 1960s, and who wrote the book, The Broken God a year after the Jonestown tragedy, died on June 14, 2017.
Khalid Abdullah Tariq al-Mansour, who was known as Donald Warden in the 1970s and was the attorney for Howard and Beverly Oliver in their efforts to bring their sons Bruce and William back from Guyana, died on December 15, 2016.
Originally posted on September 26th, 2018.
Last modified on February 19th, 2021.