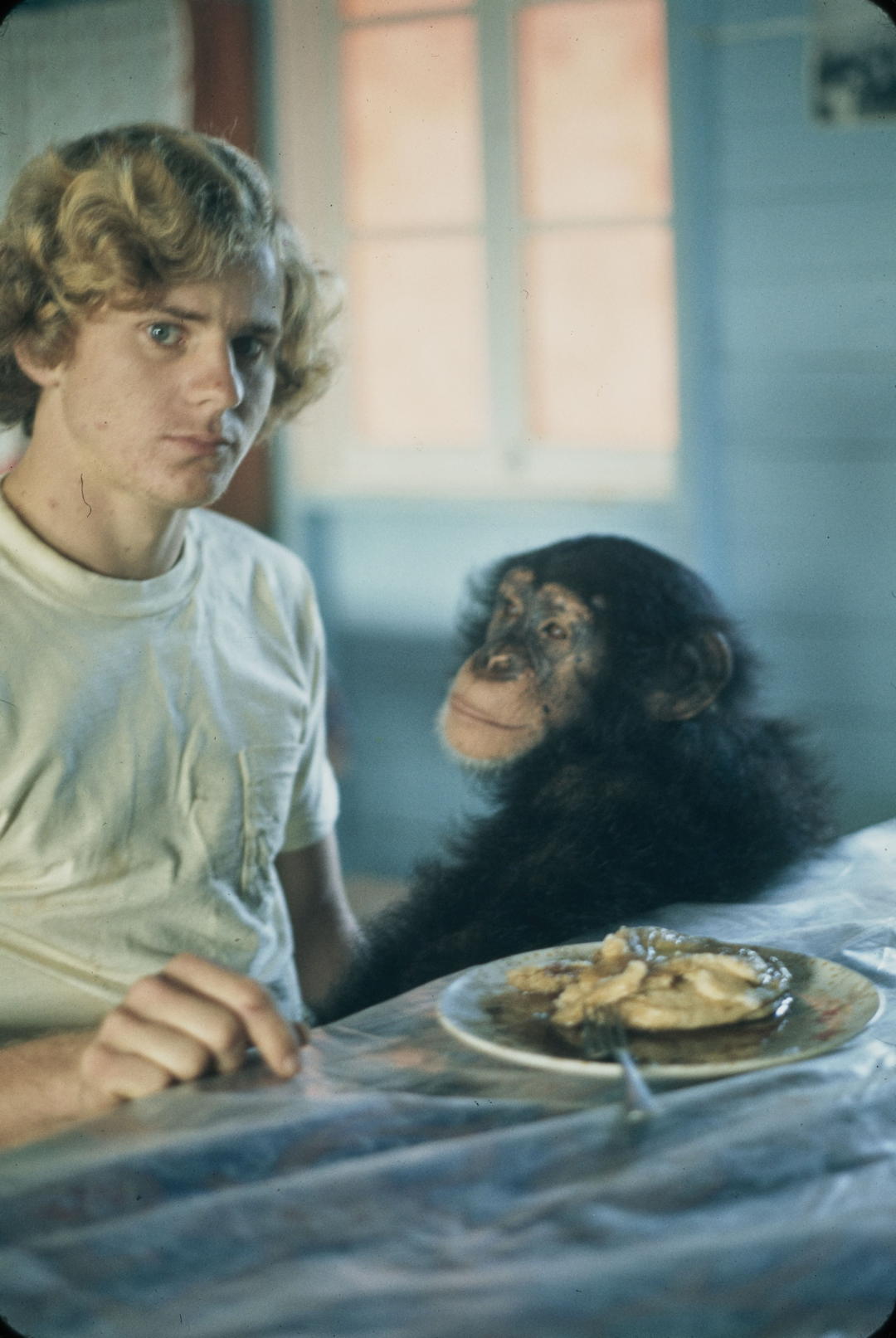 Mr. Muggs was a chimpanzee who was picked up from a pet store by Jim Jones and his family on the way back from Los Angeles on a trip in 1971 or 1972. Despite the rumors to the contrary, Mr. Muggs was not rescued from an animal testing lab or from a vivisectionist.
Muggs lived in Redwood Valley – first in a cage near the Temple parsonage, then in the household of the Touchette family – before going on one of the first chartered flights to Guyana, likely in December 1974. His cage was also one of the first structures erected in Jonestown and was ready for him when he arrived.
Mr. Muggs developed into a solid chimpanzee, weighing upwards of 130 pounds. He was a social being, and loved to play games like keep away and tug-of-war.
Along with several dogs, Mr. Muggs was one of the animals that were shot in Jonestown on November 18, although who fired the shots is not known.
For a longer note on Mr. Muggs, click here.
Originally posted on March 23rd, 2020.
Last modified on June 7th, 2023.