(Editor's note: This article originally appeared on the Liberty Net website.)
Rev. Jim Jones Once Sought Control of Peace Mission Movement; Cut Down by Retribution;
Takes Hundreds With Him in Death Pact. (News Clipping)
Self-centered, egotistic and defiant,
he was at once belittled by the humility and graciousness of FATHER DIVlNE.
Philadelphia, November 24, 1978 (DP) 
The statistics of what promises to be the top news story of the year are all too familiar by now. Rev. Jim Jones, 47, of People's Temple, San Francisco, led hundreds of his members to their deaths in a mass suicide pact at the Jones compound in Guyana, South America, Saturday, November 18, following the killing by his members of Representative Leo J. Ryan and four other Americans. The Congressman was there to investigate repeated reports of beatings, people losing their possessions and mistreatment of children. "Jim Jones used those poor people just like Charlie Manson," Mr. Ryan said.
Desired Control of Movement
But little known are the facts connected with the overtures of Jones to FATHER DIVINE, MOTHER DIVINE and prominent members of the Peace Mission Movement.
Out of obscurity he and many others like him have come and gone. But none have gone in such a startling and morbid manner. Neither had any the effrontery with which he approached FATHER DIVINE.
During an interview he first had with FATHER at HIS Headquarters here in July, 1958, with MOTHER DIVINE and members of the secretarial staff present, Pastor Jones brazenly made his intent clear, stating he intended to eventually take FATHER'S place.
The contrast was apparent. Jim Jones, self-centered, egotistic and defiant, was at once belittled by the humility and graciousness of FATHER DIVlNE.
He visited again the following year and was extended the same hospitality
PLANNED STRATEGY
In 1965 he offered his services to the Peace Mission Movement in a more subtle way, opening his home and facilities to MOTHER DIVINE and the followers, inviting Her to come should there be war between the nations at a time when there was no threat of war to this country.
By 1971 his method was more true to his aggressive nature. A trip was planned for over 200 of his members, pretending a sincere desire to fellowship with members of the Movement.
On July 23, over 200 adults and children arrived with him from California at the Woodmont estate. For the several days they remained in Philadelphia, the militant attitude of Jones and the leaders of the group became increasingly obvious. His distaste for the government of the United States and the establishment, and the prosperity of the followers in general began to be expressed in casual, then more deliberate remarks he made to MOTHER DIVINE and others.
Finally, Jim Jones and the entire group was asked to leave, the deportment of the adults had become so brazen and obnoxious.
Although the hospitality of FATHER DIVINE had been extended without reserve, the following November, letters were sent to each of the churches, hotels, and homes of the Peace Mission Movement here, inviting followers to come to Rev. Jones, giving the date that buses would be arriving to pick them up.
Other mail began to pour in to everyone as the rally for membership progressed. Writers, anonymous and otherwise, lauded the virtues of Jones, his supposed healings, his "mount of the house of the lord" in Ukiah, California, his pronouncements which he now called "Apostolic Socialism."
Little attention was paid to any of it. There was one thing Jim Jones had not reckoned with, the constant Teachings of FATHER DIVINE that with or without a Body HE remains the same and is at all times present. This holds followers steadfast, living continually in the consciousness of HIS Presence, endeavoring to daily live according to the life of CHRIST.
As the buses arrived, loud speakers blasted out over the streets again offering the invitation to visit the Jones camp free of charge. Leaflets were passed out on the streets by his members. They became a general nuisance and had to be stopped.
A handful were curious enough to take the trip, most of them leaving when they grasped the true intent of this "hospitality" and the method of fear and force used to keep people against their will.
Jones and his wife became known as "Father" and "Mother" Jones.
Periodically, over several years, Rev. Jones personally attempted to draw officials within the Peace Mission Movement who worked closely with FATHER DIVINE, into his fold. Only one of hundreds contacted joined him.
MOTHER DIVINE answered a letter written by this individual to Her in December, 1971. She said in part,
"How can you possibly think that FATHER DIVINE would reincarnate HIMSELF in these last days of mortality in a human likeness, much less in one born in sin and shaped up in iniquity, according to his own testimony and now married, having one child according to the flesh? The Sonship Degree came through a virgin birth and the FATHERSHIP Degree came without the beginning of days or the end of life. . . ."
MOTHER DIVINE'S Ultimatum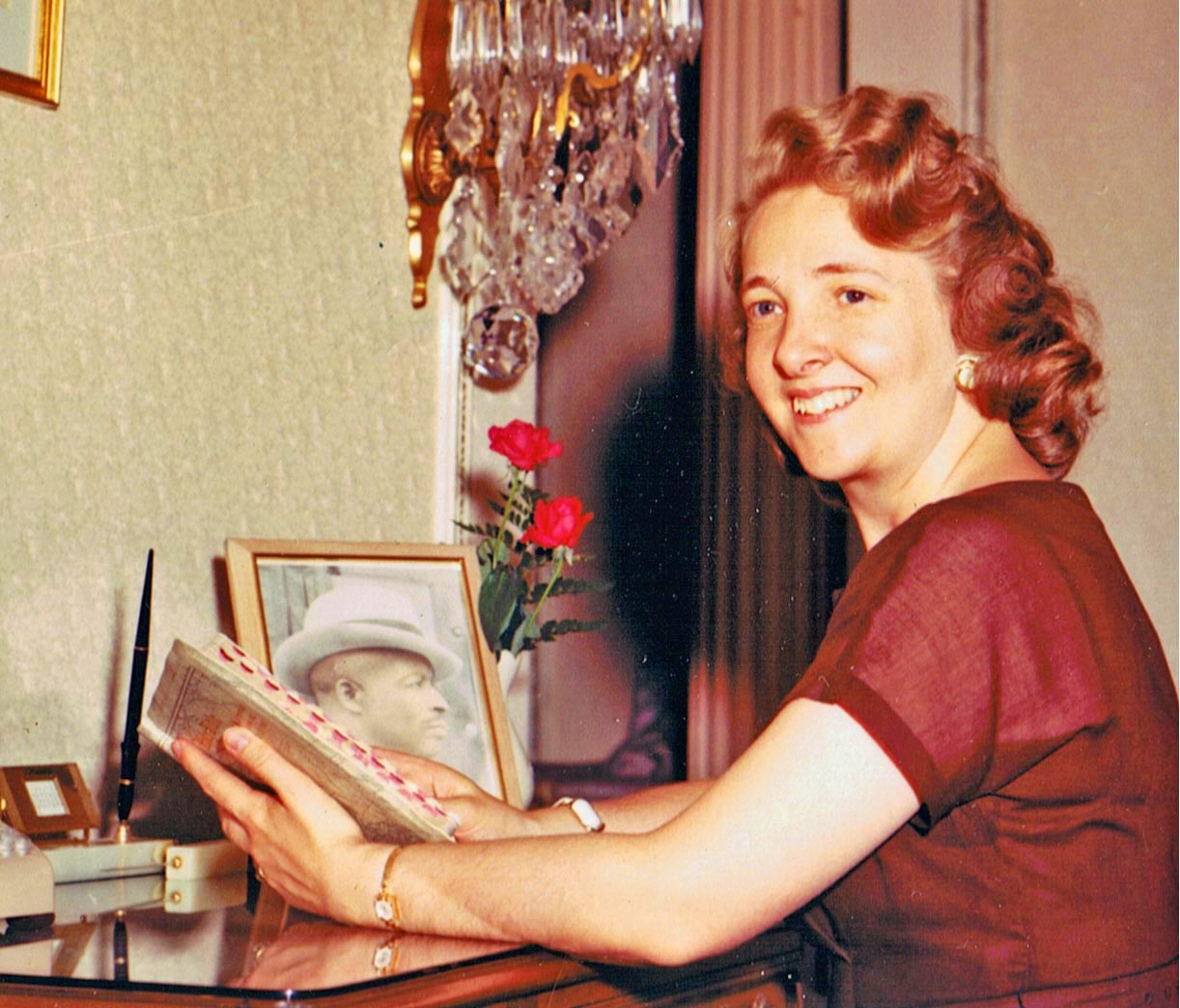 On July 16, 1972, six years before the Guyana horrors, MOTHER DIVINE'S Ultimatum concerning the Jones group was inspired by FATHER DIVINE'S dynamic taped sermon given September 14, 1952, entitled, "If You Are Not Satisfied, Get Something That Satisfies," which had just been played during the Holy Communion Service.
Following the Sermon, after years of patient longsuffering with Jim Jones, MOTHER put a stop to everything – the blatant lies and misrepresentations, the infringement of private rights of citizens the influx of unwanted correspondence, attempted defamation of character, even his evil attempts to defame the holy and virtuous character of MOTHER Herself, Whom FATHER DIVINE speaks of as HIS Spotless Virgin Bride.
"We have entertained Pastor Jones and the People's Temple," She stated. "We were entertaining angels of the 'other fellow'! (the term followers use to denote the d – v – l) We no longer extend to them any hospitality whatsoever! Not a one of them is welcome in any Church under the jurisdiction of the Peace Mission Movement, here, or in any other Country! They are not welcome in any of our public Hotels; they are not welcome in any of our public dining rooms. They are not welcome!"
His Deeds Judged Him
Now, at 47, Jim Jones is dead – the man who so desperately wanted to be GOD, in whom good was no longer to be found. Had he sincerely desired to bring himself into subjection to the Life of CHRIST as he saw it demonstrated in FATHER DIVINE, he could have led a fruitful career. But because he mocked GOD by self- aggrandizement, his greed for power, the lust of the flesh, the love of money, his anti-American spirit and mind led him to destroy himself and all those who followed him also. Truly is the Scripture fulfilled:
". . . for the leaders of the people cause them to err and they that are led of them are destroyed." Isaiah 9:16
So, before the eyes of a shocked world, Jim Jones, the leader who had mocked GOD by trying to use the Power of the Universe selfishly, was obliged to reap the reward of all those who attempt to rob GOD of HIS Glory.
(FATHER DIVINE'S Sermon referred to above, MOTHER DIVINE'S Ultimatum, this article, MOTHER DIVINE'S letter in 1971 to a defector, and an article from the Philadelphia Journal of November 30, 1978, can be found in The New Day of December 9, 1978, pp.1, 12-18.)
*********************
GOD is a free gift to the world. Any and all of the material on this and other pages may be copied and reproduced.
Use the material freely but respect FATHER DIVINE'S intent, which was and is, to provide us all with the keys to eternal health and happiness without cost or price. HE truly came as a free gift to the world, gratis to mankind.
It is also nice to give credit where credit is due for through the Spirit and Teaching of FATHER and MOTHER DIVINE you are and can eternally be abundantly blessed.
From all of us to all of you. we wish you, peace and love, and many blessings, and may we all ever live in unity and brotherhood and the Consciousness of GOD'S Actual Ever Presence.
True Americanism, True Brotherhood, True Christianity, True Judaism and All True Religions are synonymous and truly Our GOD is One GOD. Amen
Thank you for visiting our page.
Thank you, FATHER and MOTHER DIVINE for allowing us to put this information on line.
******************
Originally posted on May 11th, 2020.