Articles by Edward Cromarty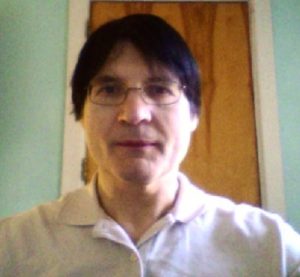 Edward Cromarty is presently ABD level working on the Doctor of Education in Curriculum, Teaching, Learning, and Leadership at Northeastern University. He has earned a Certificate in Spanish from NYU, an MBA in Management specializing in Education from SUNY-Empire State College, a Professional Certification (PCHPE) in Teaching and Learning in Higher Education from University College London-Institute of Education, BFA & BS degrees from SUNY-Fashion Institute of Technology, and a BA degree from West Virginia University. Edward is employed in higher education and owns his own design business. He can be reached at edwardcromarty@hotmail.com.
Divergence in the Writings of Jonestown (2016)

A Review of the Photography of Jonestown (2015)

A Review of the Art of Jonestown (2014)

Integrity and Jonestown Research (2013)

Living Memory (2012)

Impact of One-Way Communication on Peoples Temple (2011)

New Memorial Honors Lives and Works of Those at Jonestown (2011)

Effects of Isolation on the Peoples Temple Agricultural Project (2010)

Jonestown: The Search for Early Christianity (2009)

Liberation Theology and Early Experimentation in Latin American Agricultural Projects and their Relation to the Peoples Temple Agricultural Project (2008)
Last modified on October 26th, 2016.