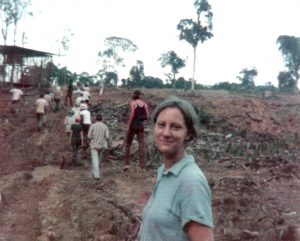 Wow. It's been 42 years since we last saw each other. I know we've felt each other in Spirit since then, but somehow this is different. I'm letting the "outside" world in on my feelings, and on our relationship as brother and sister.
The first thing I have to say, Terry, is that I love you, more than I'm able to articulate. And I miss you, terribly. The one thing I am forever grateful for is the hug we were able to share when I returned to Jonestown those few days before the 18th. We had been somewhat emotionally distant while in PT. That hug removed all the separation, all the distance. It was a hug that only a brother and sister can experience. That hug has, quite literally, helped me survive throughout these years.
Our brother Michael is doing wonderfully. You'd be so proud of the man he is, of the man he chose to become. He has a beautiful wife and two sons. He's living his desire to experience a "normal life." And who could blame him? Certainly not me.
Of course, you know I have been blessed with three wonderful children and a grandson, Malcolm. Yes, Malcolm! There aren't many full circle moments in life, but when your nephew Mathew asked if it was okay with me to use that name, I was touched and overwhelmed. Your niece Kimberly has grown up with me, and others who knew you, telling her how much she looks like you. That, of course, is a compliment.
I miss your intelligence, Terry. Your character. Your wisdom. Your strength. Your humor. Your compassion for others. Your creativity. Your spirituality. Your goodness.  I miss you, my sister!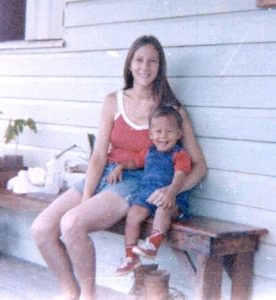 There's so much more to say, Terry, but I've said what's most important. There is a hole in my heart where you live. I know you are free and happy with Mom and Mary Lou, Lew and Chaeok, and all our brothers and sisters who meant so much to the both of us. I take great comfort in that.
Thank you for being my sister. Thank you for helping me get through when I returned from Vietnam. I know I helped you, too. That's what brothers and sisters do for each other.
I love you, Terry. That is forever.
(Jonestown survivor Tim Carter is a regular contributor to this website.
His other stories in this edition of the jonestown report are My Wife Gloria, My Son Malcolm, My Life and Missing You, Mary Lou. His previous stories may be found here.)
Originally posted on February 14th, 2021.
Last modified on October 11th, 2021.