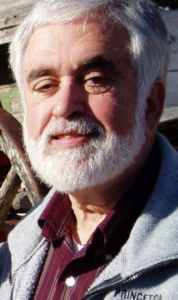 (Lowell Dean Streiker, b. March 14, 1939, Chicago; d. August 27, 2022, Sacramento)
For a long time, this website had been planning to conduct an interview with Dr. Lowell Streiker, an ordained minister, a prolific author, and a decent human being. We worked with Lowell on his essay about the Concerned Relatives published in The Need for a Second Look at Jonestown (1989), and had maintained desultory contact over the years. When we finally decided to pursue a conversation, however, it was too late: Lowell had died of complications relating to COVID-19 in August 2022.
Born and raised in Chicago, Lowell was ordained in the United Church of Christ in 1960, and obtained a B.A. from Temple University (1962). Although he earned both an M.A. (1965) and a Ph.D. (1968) from Princeton, and taught for eight years in the Department of Religion at Temple, he chose to work for most of his career in the ordained ministry and the secular counseling field, rather than academia.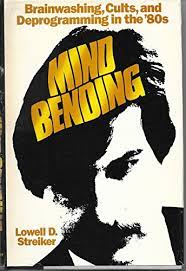 We became acquainted with Lowell because of his work counseling members and former members of new religions and their families. His books on cults also brought him to our attention—The Jesus Trip: Advent of the Jesus Freaks (1971); The Cults are Coming! (1978); Cults (1983); and Mind-Bending: Brainwashing, Cults, and Deprogramming in the 80s(1984). A review of Mind-Bending could well apply to all of these books: "written for a popular audience, [it] falls somewhere between social science research on cults and conversion and the virulent anti-cult literature."
Yet Lowell Streiker was critical of deprogramming, and deprogrammers, in part because of his experiences with Al and Jeannie Mills at the Human Freedom Center in Berkeley after the Jonestown deaths. He became director of the center shortly before Leo Ryan's trip to Jonestown, and counseled about one-third of the survivors who sought help there during the months and years afterwards. His tenure was short, largely due to the "self-interest, vengeance, hysteria, and the desire for personal vindication" that fueled the Millses as well as others at the center, although he admits that "sincere concern propelled the efforts of others." The story of his time with the Concerned Relatives, "Reflections on the Human Freedom Center, is a fascinating account that suggests that Jeannie Mills had a lot in common with Jim Jones. She was, in Streiker's words, manipulative, deceptive, and proud, far from the "innocent idealist who had been deceived, misled, duped, and generally victimized by Jim Jones," as presented in her own book Six Years With God (1979).
Lowell went on to found the Freedom Counseling Center in Burlingame, California, encouraging former cultists he treated to take personal responsibility, rather than making brainwashing claims. He continued to write books on new religions, pastoral care and theology, pets and pet care, and several trivia, humor, and joke treasuries. He also served in various ministerial and service positions in the United Church of Christ at both the local and national levels before retirement.
He is survived by his wife Connie, and his son Steven and daughter Susan. Lowell asked that memorial donations be sent either to the Illinois Boys' State/Illinois Girls' State program (in which he participated when he was a high school junior); or the Brooklyn Public Library's program that gives anyone aged 13 to 21 across the country access—through a free eCard—to books censored by American schools.
As Fielding McGehee wrote in the 2021 jonestown report, when those connected in some way to Peoples Temple die, a unique piece of history goes with them. This is certainly the case with Lowell's death, whose deeper perspectives into the Human Freedom Center – more than 40 years after the Jonestown deaths and more than 30 since he contributed an essay to a book on Peoples Temple – are lost forever.
Originally posted on July 13th, 2023.