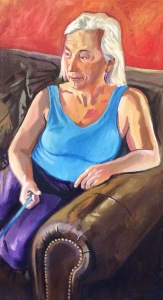 An English professor and director of creative writing for 15 years at Lewis & Clark College in Portland, Oregon, Annie Dawid left full-time teaching for full-time writing in her home in Colorado. She can be reached at annie@anniedawid.com. Her website is http://www.anniedawid.com/.
She is the author of Paradise Undone: A Novel of Jonestown, published by Inkspot Publishing in 2023. Several articles, reviews and podcasts appear immediately below. Her stories about her 19-year effort to find a home for her novel appear at the bottom of this page.
Articles and reviews
Persistence Pays Off for Jonestown Novelist: An Author's Journey, by Annie Dawid
All Are Punished, A review by Jennifer Kathleen Gibbons
Paradise Undoing, A review by darlene anita scott
Interview Podcasts
New Books Network, November 14, 2023
———-
Short Stories by Annie Dawid
Marceline Baldwin Meets Jim Jones (2021)

Long Before Jonestown: Indianapolis, 1956 (2017)

Jonestown, Japantown (2017)
Reviews and commentaries
Articles about her novel include:
Originally posted on April 14th, 2013.
Last modified on November 14th, 2023.