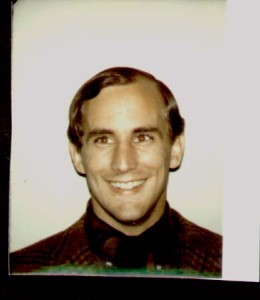 Writing this article has been incredibly difficult, much more so than I would have imagined, considering nearly 32 years have passed. In a way, though, it shouldn't have surprised me. It has almost always been harder to talk about the aftermath of November 18 than the tragedy itself.
That doesn't mean the loss of my family is any less painful. The horror of that day was a nightmare, but it didn't stop at nightfall on November 18. Instead, it continued for well over a year. Consider any of these: Returning to Jonestown in the first few days afterwards to identify bodies before they became unrecognizable in decay and putrification; being confined to the Park Hotel in Georgetown while waiting to be questioned at the official inquest about decisions and actions I had not been part of; arriving back in the US at JFK airport to be greeted by people separated from me by plexiglass, with them pounding on it, their faces contorted in hatred and anger; enduring 53 consecutive days of nightmares (yes, I counted); being named as a target of the grand jury investigation, which apparently made me fair game for clumsy, ham-handed police searches of my apartment in my absence; reeling from the additional deaths of my friend Mike Prokes by suicide and the still-unsolved murders of the Al and Jeannie Mills; and absorbing the ubiquitous references to "sheep" and "crazy cultists," and the persistent lies and mischaracterizations in what was supposed to pass for responsible press coverage.
Other survivors dealt with aspects of this too, I know. Because of who I was, though – Tim Carter, one of the three chosen to survive, one of the three upon whom suspicion falls from all quarters – I went through them all.
I was simply in "survival" mode for well over a year after Jonestown, and couldn't even begin anything that resembled a healing process. I nearly committed suicide twice after Jonestown. Looking back on it now, I'm pretty sure if I had known just how hard it was going to be, I may have chosen to leave my body.
Let me be clear that if I had chosen such an action, it would have had nothing to do with Jim Jones or "revolutionary suicide." It would have had everything to do with a pain that goes beyond my capacity to articulate, either by written or spoken word. Let me also be very clear that I am quite happy I did not choose that course of action. I have many blessings, and much to be grateful for in my life.
* * * * *
I understand the phrase, "death by a thousand cuts." A thousand examples of people's reactions to my brother and me – how people would look at us with loathing, hatred, or fear – would tax the reader's patience, maybe even raise doubts of their credulity. So let me give you one.
I finally found a job through a temp agency in Boise, Idaho, first doing accounts receivable for a travel agency, and then promoted to a job as a travel agent after the owner got to know me. For the most part, the other agents and staff were very polite and cordial, and a couple were even warm. However, that wasn't the case for all of my co-workers.
On my second day of full time work as a travel agent, I went downstairs to the accounting office to find that the primary accountant had not only moved her desk from its place near the door, but had it turned so she was facing the wall. Why? Because she didn't want to be seen when all the "crazy cultists" came in to kill me, with "machine guns," no less. Two days later, she was gone. She had quit her job because I worked there.
There would be no such thing as a normal life for a long, long time.
I wish I could say that the general perception of survivors has changed significantly over the past 32 years, but I don't think that's the case. On the thirtieth anniversary, Time Magazine ran an article in the online edition. In the middle of the page was a sidebar link to "other whacko cults."
In every interview I've ever done, I've asked the producer/interviewer  what their general impression were of the survivors as a group. Every time the answer is the same: They're much more intelligent – and/or sensitive, and/or self-aware, and/or caring, and/or articulate – than I ever imagined going into this.
To this day, the general perception of former Peoples Temple members and survivors is still one that considers us as being less intelligent than the rest of the American population.
And so it goes.
(Tim Carter lived in Jonestown and escaped on the final day. His complete collection of stories for the jonestown report may be found here.)
Originally posted on July 25th, 2013.
Last modified on January 21st, 2015.