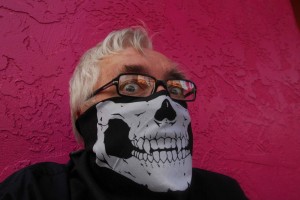 Finding institutional backing and independent funding for producing an outsized artistic performance piece is always challenging. Add to it the subject matter – Jonestown – and, as many of the other artists who read this journal can attest, the word "challenging" does not begin to do justice to the effort.
Is it a surprise, then, that a long term project culminating in an opera about Jonestown is a hard sell? Two separate grant cycles and two different approaches to try to secure funding for the Jonestown Totentanzes (dances of death), and guess what? Zip! I even thought there was a fringe festival opportunity, but that too has caved in.
So I'm going it alone. Funded or not, it's time to hunker down to write a series of dance works integrating the Jonestown tapes. I'm still not certain about the venue or the date, but I fully expect that by summer 2014, this cycle of electronic dance music will make its premiere.
In a way, the delays in completing the project have worked to its artistic benefit. The technology behind it has grown increasingly malleable, allowing for sonic collages of speech and music unlike any in the past. I have continued to woodshed on the project while trying to secure funding, and am discovering a merging of new and old dance music territories as surreal, unreal and too real as Jones himself.
Stay tuned for more! This is coming.
For more information on the project, I invite you to visit my website.
Originally posted on October 13th, 2013.
Last modified on November 14th, 2013.