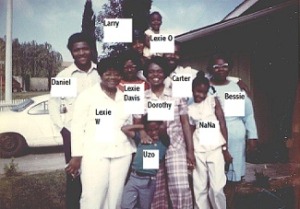 One of the most important functions of this website is to provide a forum for former members of Peoples Temple and relatives of the Jonestown dead to write about their experiences and perspectives. While each individual story brings a powerful voice to any consideration of the events of 18 November 1978, their totality contributes to an even more important – if sometimes cacophonous – body of work. For that reason, these stories may also be found on our growing online collection of perspectives here.
We invite other members and families of Peoples Temple – whatever your views on the tragedy of Jonestown and the factors that led to its end – to join in this chorus. Contact us at remoore@sdsu.edu or fieldingmcgehee@yahoo.com so that we may add your story.
Originally posted on October 13th, 2014.
Last modified on April 26th, 2018.