Substantial new additions to the Peoples Temple Collection in the Love Library's Special Collections at San Diego State University have increased its research strength significantly. Thanks to generous new gifts of materials from the Jonestown Institute, as well as its continuing support for the collection, existing record series have been heavily augmented and entirely new series of materials have been created.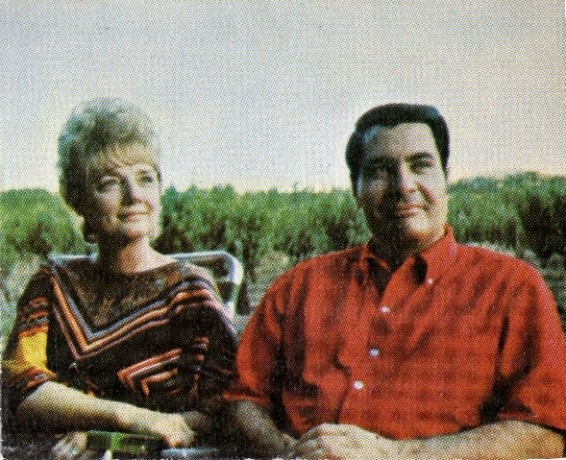 Probably the most newsworthy addition of the past two years is the Jones Family Memorabilia Collection (1948-2002), first discussed in the 2015 edition of the jonestown report, which contains photographs, correspondence, and school records donated by Stephan Jones. What is new is the digitization of the two intact, original photo albums of snapshots of Jim Jones and his family and the activities of Peoples Temple; one album is labeled "Healings" and the other "Father and animals, Father and children, Political People, Enemies, Other Speakers." The digitized photo albums are available at the SDSU Library's Digital Collections site. The digital collection is very heavily used, and several authors and documentary filmmakers have benefitted greatly from online access to the collection.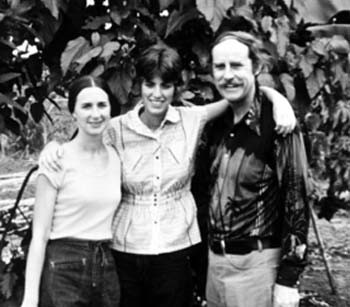 Due to enlarged and improved existing record series and several new series of materials that have been created, SDSU Special Collections decided to completely re-process its Peoples Temple collection. Most notably, the audiovisual materials series has expanded and strengthened significantly. The photographs subseries has been fortified with the addition of Peoples Temple membership and passport photographs, Federal Bureau of Investigation photographs (aerial views of Jonestown, Congressman Ryan's visit, aftermath of the tragedy, etc.), Moore Family photographs of John and Barbara Moore's visit to Jonestown in 1978, California Historical Society photographs, and the (in)famous Time Magazine photograph taken by David Hume Kennerly.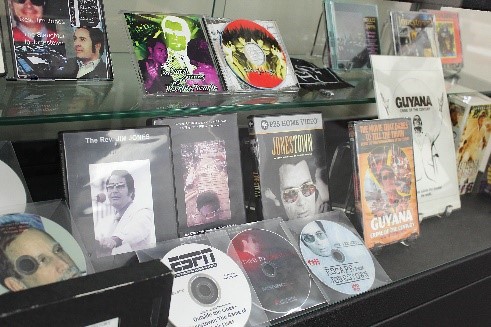 The audiovisual subseries now contains fifteen DVDs about Peoples Temple and Jonestown created from 1979-2010, seven new Compact Discs and Vinyl Records and four CD-ROMs, and more than thirty VHS tapes of programs and documentaries pertaining to Peoples Temple and Jonestown.
Other additions to the audiovisual series include three rolls of microfilm from 1978-80 which contain Air Force documents; as well as microfiche titled Findings, Analysis, and Inventory of the Peoples Temple Agricultural Settlement; Information on Mass Suicide in Jonestown, Guyana; Jonestown: Massacre-Identified Dead; and two microfiche titled Peoples Temple in Jonestown, Guyana. Digital versions of the microfilm and microfiche are available at the Peoples Temple Collection finding aid.
Furthermore, because of new gifts of materials from the Jonestown Institute, the Investigation Files series has been amplified to now consist of two sub-series: Federal Investigation and Private Investigation files, both organized alphabetically. Federal Investigation is further sub-divided as Litigation Files and Released Information. Litigation Files consists of the correspondence, court documents, and notes from Fielding McGehee III and Rebecca Moore's suits against the United States government to procure information through the Freedom of Information Act. Released Information includes copies of original unclassified documents released to McGehee and Moore by the government. The documents include a collection of various papers retrieved from Jonestown that include personnel files and member profiles; financial and medical inventories and records; affidavits, letters, and diaries written by Peoples Temple members; contact information between Jonestown and various countries; and documents of contact between Peoples Temple and various U.S. government agencies. The Private Investigation sub-series is made up of bills, correspondence, notes, and requests for information from the federal government gathered during the course of a private investigation.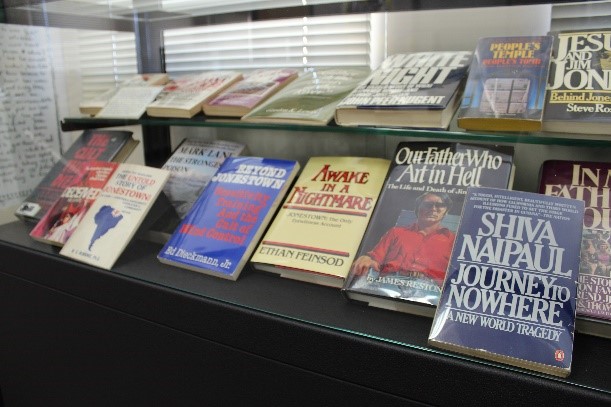 Last, but certainly not least, the Publications series has been enlarged considerably and consists of Published and Unpublished Works of Fiction, Non-Fiction – organized alphabetically by the author's last name – and Drama and Newspapers, News Magazines, and News Clippings. Notable works include Edith Roller's journals, Rebecca Moore's scholarly works, and Michael Bellefountaine's work on A Lavender Look at the Temple, including all the numbered drafts of this work. Newspapers, News Magazines, and News Clippings consist of news items published before and after the events on November 18, 1978 in various formats. Materials are organized alphabetically by publication title.
Unprocessed Materials and Supporting Collections
The Letters of Barbara Moore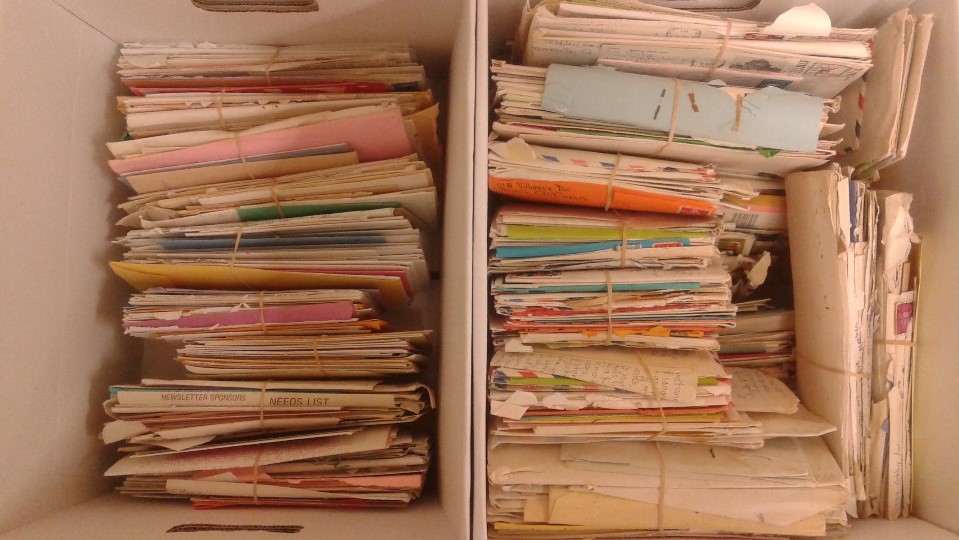 Special Collections is fortunate this year to have acquired the voluminous correspondence of Barbara Ann Covington Moore (1922-2004). Barbara was the mother of Rebecca Moore, professor emerita of Religious Studies at San Diego State, and of Ann Moore and Carolyn Moore Layton, both members of Peoples Temple who died in the mass suicide/murder at the Peoples Temple Agricultural Project in Guyana in 1978. The correspondence is addressed to Rebecca Moore, sometimes addressed jointly with ex-husband Patrick Clary and current husband Fielding McGehee. Gifted by Rebecca Moore in early 2016, the correspondence spans a period of more than thirty years, between 1968, when Rebecca left home for college, and 2001 when Barbara moved into a retirement center in Sacramento prior to moving to San Diego.
Significant enough because of the number of letters written over three decades, the Barbara Moore collection has added significance in relation to the letters in the Papers of Rebecca Moore, also held in Special Collections. Barbara's collection contains a number of letters from 1979, following Jonestown, which are of particular interest since the Correspondence series in Rebecca Moore's collection contains letters to her parents John and Barbara written in 1979 in the wake of the Jonestown tragedy.
An important supporting collection which has been processed is the Fielding M. McGehee III Papers (1967-1999). It consists primarily of correspondence between McGehee and his parents, Fielding McGehee, Jr. and Helen McGehee, and also includes some correspondence to and from other family members. Notably, many letters pertain to Peoples Temple and the agricultural settlement at Jonestown, as well as many about draft resistance efforts during the late 1960s and early 1970s, providing context to the times.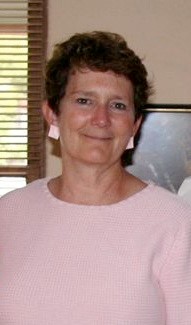 Finally, an unprocessed collection with potentially great significance is Laura Johnston Kohl's collection pertaining to Peoples Temple and Jonestown. Laura joined Peoples Temple in 1970 and survived the mass deaths in Jonestown by being in Guyana's capital city of Georgetown that day. Besides the numerous primary sources documenting Peoples Temple since 1970, Laura's collection is extremely rich in photographs, especially photos documenting Jonestown memorial services and the gatherings twice a year with fellow survivors she helps to organize.
Resurrecting and Restoring the Sound of Peoples Temple Audio Tapes
SDSU Special Collections is partnering with the Jonestown Institute and a sound restoration studio in San Diego to refurbish and resurrect the sound quality of several Peoples Temple audio tapes recovered by the FBI at Jonestown. This pilot project to investigate the issues and challenges of restoring Peoples Temple "problem tapes" has resulted in a certain measure of success thus far. Solving such problems as low audio levels, incorrect recording speeds, and sound distortion have shown promising results, but solutions for problems on some of the tapes simply don't exist. For example, audio that is embedded deep within the noise level (hiss) of the raw tape itself cannot be recovered.

Thus far, the project has successfully restored the audio for five of six of these "troublesome" tapes: Q748, Q752, Q1058-4, and FCC tapes 2 & 3. However, Q869 has not been successfully restored.
(Robert Ray is head of Special Collections at San Diego State University Library. He can be reached at robert.ray@sdsu.edu.)
Originally posted on October 19th, 2016.
Last modified on February 1st, 2023.