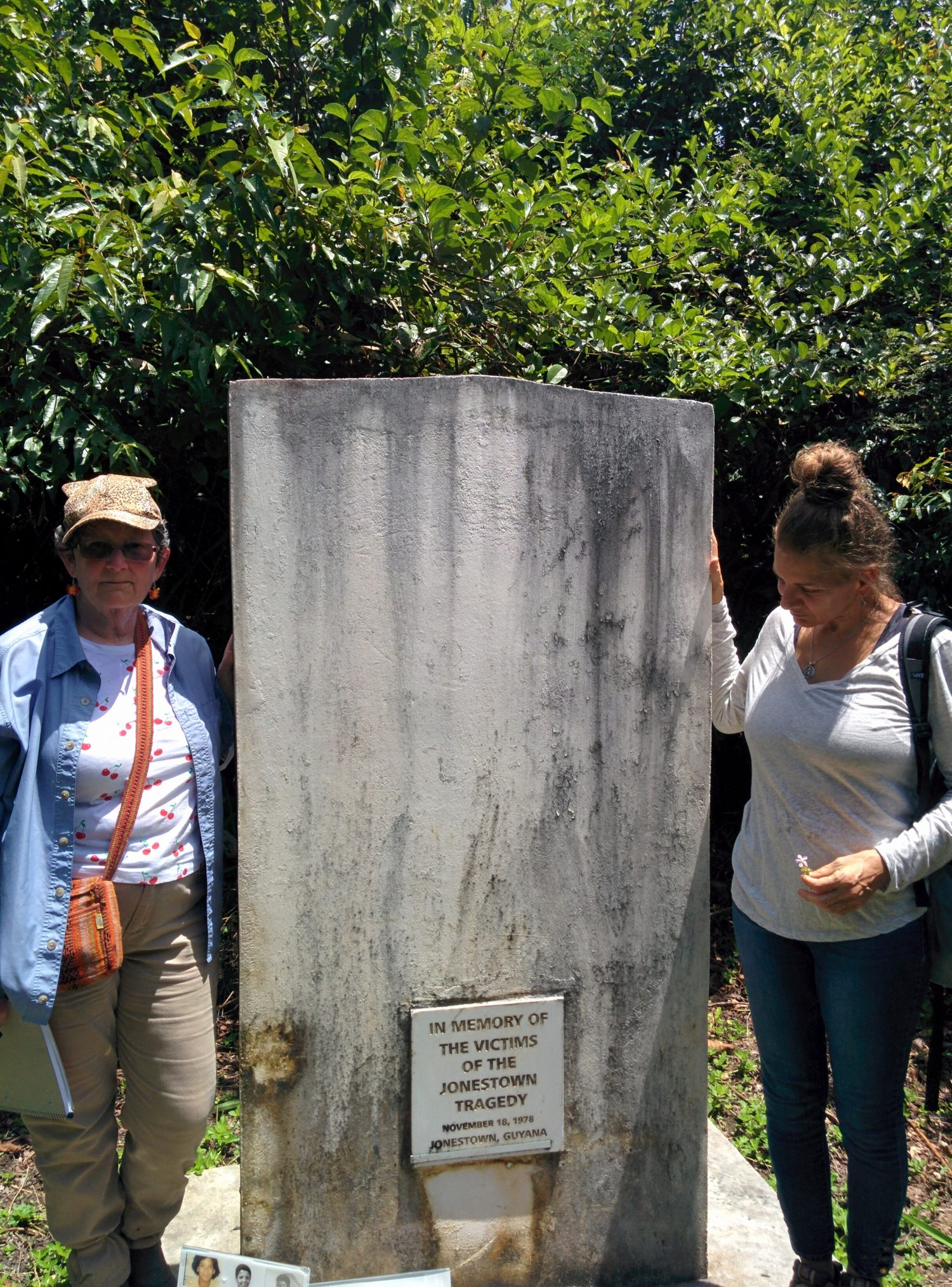 For the last few years, I have wanted to widen the perspective of people who research and ponder Peoples Temple to include conversations with Guyanese, who graciously hosted our move to their wonderful country. I hope to rectify that somewhat by including my conversations and experiences over the past year. Since publication of the Guyana After Jonestown section in the 2017 edition of the jonestown report, I have continued frequent contact with a number of new Guyanese friends via Facebook and emails.
Much of this outreach was inspired by my friend and Guyanese author and historian, Eusi Kwayana, who finished his book A New Look at Jonestown: Dimensions from a Guyanese Perspective in 2016. When he asked me to write the Foreword, I began by reading his early drafts. This was what ignited my own awareness and interest.
The events in Jonestown continue to haunt Guyana to this day, with people thinking Guyana was somehow to blame. I think we are blaming one of the victims when we take that position.
In March 2018, I went to Guyana and into what is left of Jonestown with my family, with another survivor, Jordan Vilchez, and with several close friends. It has all been very enriching. Most of what I am writing here will be about conversations I had in Guyana, and communication I have had since that time.
We began getting feedback about Guyana even before we arrived. On the flight into Trinidad, a passenger next to my husband asked where we were going. When Ron told him, the man said, "Ah, Guyana. That's where all those people died." People who travel to sports events and other venues around the world repeat similar conversations. For people over a certain age, Jonestown at the very least rings a bell, and often brings a visual memory.
Throughout our time in Guyana, we met the people who were the most familiar with Jonestown, beginning with our meeting at a community center in Port Kaituma, about seven miles from the Jonestown site. They knew the people and the services that the Temple had provided. Although no one we spoke to said they had ever met Jim Jones, many in the community had gone to the free health services both in Jonestown and later at the weekly clinics in Port Kaituma itself. They had favorite Jonestown characters – Patty Cartmell, Joyce Touchette, Rheaviana Beam, and our mascot chimpanzee Mr. Muggs seemed to top the list – and had developed friendships with our different folks working on our boats, with people in the clinics, and with many of the first settlers of Jonestown. They shared their memories with us, and were sad that they had lost those friendships.
And of course, they all wanted to know what happened on November 18. I would also say the explanation that Jordan and I tried to offer probably did not clarify much of anything.
Eight Guyanese children who had been adopted or who were in the process of being adopted died in Jonestown. Some of the community members told us how they were related to the children. One woman said that one relative had wanted to go to classes in Jonestown, but the child's father forbade it. We were able to contact some of the families of those children both during and after this trip. Very tragic!
The Port Kaituma residents observed that some people had gotten rich in Jonestown's aftermath. This included the wife of Forbes Burnham, who came out to Jonestown immediately afterwards. The Guyanese courts later charged her with stealing money and jewelry she found while on the trip, and insisted that she return it, but some people we met believed that she had not returned it all. Some pilots, other government officials, and other shop-owners also became substantially – and suspiciously – richer afterwards.
Some people in Kaituma were convinced that we had found gold in Jonestown. They also thought we had brought in bags of cement to build tunnels to an unknown location. We assured them that these reports were false. In fact, as we pointed out, if we had imported the amount of cement needed to construct the rumored tunnels, the clay roads on which the trucks would have to travel would have cracked under the weight.
We did learn that, after the deaths, many supplies and personal packages in transit to Jonestown at the time of the tragedy continued to be delivered to the docks in Kaituma. Once Jonestown ceased to exist as a living community, these storage bins and parcels continued to collect on the dock. And there they sat. People didn't want to touch anything that was part of Jonestown. They were superstitious and didn't want the bad vibes from any of those belongings. Eventually, the government set up a panel to disperse the belongings in other parts of Guyana, but by then, many of the belongings had been ruined due to their exposure to the elements. When one of the survivors traveled to the Jonestown area some years ago, the residents nearby swept the area with some sort of plants to expel the evil spirits and remove any bad vibes after he left. We did not hear much about these superstitions during our visit, but we realized there are some believers in the community.
* * * * *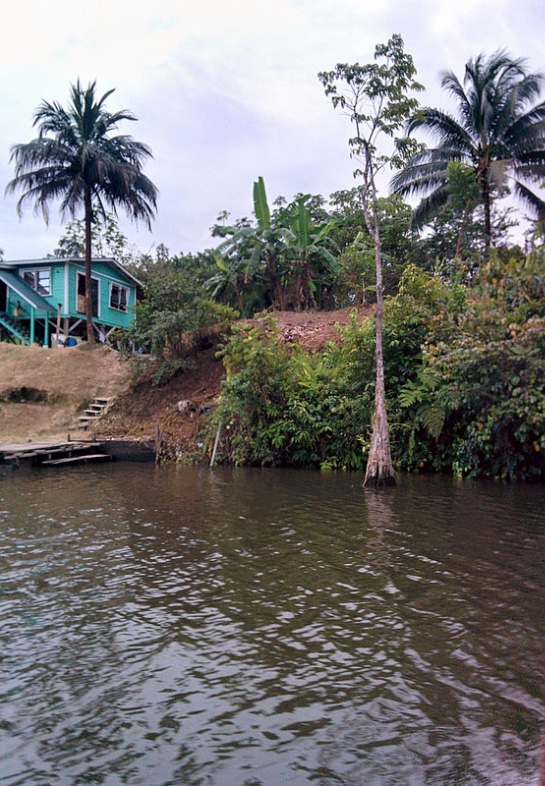 Unlike the residents in Kaituma and Mabaruma – where we spent the night after our time in Kaituma – most people in Georgetown had very little memory of Jonestown. If they remembered it at all, they only remembered a few details. Most had no contact with anyone in the Temple, including Jim. The government of Prime Minister Forbes Burnham is long gone, though people who have political memories of the time sometimes blame him for the events in Jonestown.
The media had longer memories, and newspapers, independent contractors, radio and television hosts all wanted to speak to us. Mostly, they let Jordan and me talk; they were interested in what we had to say, and there were no confrontations.
We could not shed much light on what the Burnham government did and did not know about Peoples Temple. Certainly we understood that the Northwest District of Guyana was just what Jim wanted – a very remote spot that was out of the field of vision of Georgetown politicos – and the proximity of a thousand Americans to Guyana's disputed border with Venezuela was a benefit to Burnham.
We also know that at the same time Jonestown existed, the Guyanese were facing difficult issues with the World Bank trying to collect debts. The government was forced to take "austerity measures" that included restricting the import of foreign goods. Many Guyanese of East Indian extraction thought it had a racial basis, since canned milk, split peas, the wheat used for making the ramen-type starch that was basic in most homes, and other items important to them, were on the restricted list. The British had brought some of their food habits with them for the century they were in Guyana, and some of those customs stayed after the British were kicked out and Guyana became independent. The restrictions had affected Jonestown, too, since they were in effect at the same time our community was being developed. Not only was Jonestown never going to be self-sufficient in producing enough food to feed 1,000 people three meals a day, but our food shopping was limited by the fact that shelves were bare of the food we needed in some stores, as local Guyanese stockpiled provisions ahead of us. It was an ominous look toward our future.
One issue with Jim, that of the custody battles over some of the children in Jonestown, was often discussed in the press during 1978 and even now. There were about nine custody battles going on by relatives challenging Jim's right to take their relatives to Jonestown. During one of the White Nights in Jonestown – when everyone would stand in a circle around the inner buildings – Jim yelled that "they" were coming for our children. He generalized that either the Guyanese Defense Force, or American soldiers, or someone, was going to come in to Jonestown and get the kids, and the suggestion was that the invaders would snatch all the children, not just the nine living there without proper authorization. I did meet one man who said he was part of a military unit that was supposed to go into Jonestown and get the nine children, but that instruction was called off.
We also met several people who had worked at Guyana's ports of entry, who told us that Peoples Temple cargo was never inspected. Whether it came in by our ship, or was brought in by air, our shipments were waved through. I have heard that some of our shipping containers had false bottoms, so I assume that if we sent contraband, we sent it carefully.
At the beginning of Peoples Temple's interest in Guyana, Jim made many contacts with government officials and Burnham. Later, he was assigned to one Deputy Prime Minister. Towards the middle of 1978, the various government officials were less available to him. I assume it was because he had created so many difficulties for the small South American country. The government was beginning to create a distance between itself and Jim.
Finally, we know that after the events of November 18, the Guyanese government went into full-scale damage control. Phone calls were made, and pilots and some government officials were called to Burnham's residence to distance the country from the Temple. One of the country's earliest decisions was to deny a request by the American government to bury the Jonestown dead on site in a mass grave. By that time, Guyana's official pathologist had flown in and out of Jonestown, performing perfunctory examinations on a handful of the bodies and – as Rebecca Moore points out in her recent analysis – presenting results that were as inconsistent as they were unreliable.
* * * * *
I think that Guyana has adopted a very practical way of looking at the migration of Peoples Temple members to its country. They are not wasting their time and energy on regret. The people of Port Kaituma remember both the good and the horrific parts. They are loving people, and they don't pretend to know the details of the Jonestown community. They shared their thoughts with us, and gave us their blessings, prayers, and hugs. We likely did not put any of the rumors to rest, but that didn't stop the people from being thoughtful and kind.
Sometimes, a Guyanese person will contact my website to tell me to just forget about it. That happens here in the U.S.A. as well. No matter which political party is in power at any given time, Guyana needs to learn the lesson too. Don't believe what is said, but rather, investigate for yourself. Don't disengage your critical thinking. Hold officials accountable, and make sure they know it. None of us can be so forgetful that we abandon this lesson. With 918 people dead, forgetting is not an option. Neither is it limited to two countries. This is a universal lesson. Shutting your eyes to it does not keep the threat away.
(Laura Johnston Kohl, who had lived in Jonestown but was working in Georgetown on 18 November, died on 19 November 2019 after a long battle with cancer. She was 72. Her writings for this website appear here.)
Originally posted on September 25th, 2018.
Last modified on November 20th, 2019.