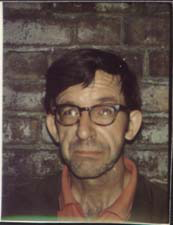 It's been 40 years. After all this time, it's still ends up being what my dad, Donald Robert Bower, could have taught me, and what in turn I could have taught him. I know most everything there is to know in the mechanical world – automotive, heavy equipment – and, of course, my favorite, firearms. He knew everything I don't about animals and how to care for them. Just in the last 10 years, I needed help with my dogs that I'm sure he would have known what to do, but he's not around to ask or guide me in the right direction.
We were different in other ways, too. He was ultra-liberal, and I'm a conservative Catholic supporter of the NRA. I know each of us would have tried to change the other one's thinking on politics, social issues, life issues. And who would have prevailed? I'm never going to know, one way or the other.
(Articles by members of the Bowers family written for the jonestown report are here. Greg Bowers can be reached at twogoodbeingbad@aol.com.)
Originally posted on September 25th, 2018.
Last modified on October 9th, 2018.