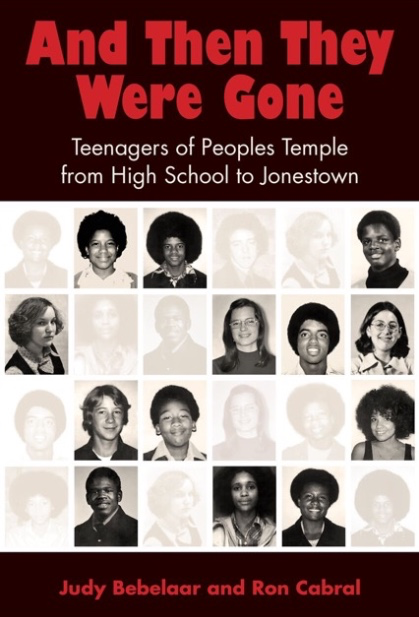 How do you get from
the ghetto to the sparrow…"
Joyce Polk Brown
A framed mockup of the cover of the book sat on the shelf above my computer screen for at least a year, as I worked on final revisions, photos, credits and footnotes before the book went to press. Those young faces, captured in their passport photos, kept me going: the impish smile of Sonje; Cleve with his huge halo of an Afro; Mondo, one of the three poet-baseball players; serious Cindy. Michelle, Ricky, Kimberly, Mark, Rory, Stephanie, and Cornelius smiled down at me too. It always seemed to me that Joyce's look is thoughtful, a little sad. She and Willie next to her have poems at the beginning and the end of the story. The epigraph is a line from one of Joyce's poems.
I want to acknowledge them, and all the other people, so young in 1976, who inspired Ron and me to write the book. It's wonderful to be able to hold it in my hands. Ron was pleased that his wife Rita could hold the book in her hands too, as it was published just two months before she passed away in June. Rita had been a help all through the process, giving us encouragement as well as careful proofreading. She is much missed by many.
I thank the many others who helped along the way: former students, fellow teachers and writer friends, authors of other books on Jonestown, those we met through the Jonestown Institute website, and the host of people who came to the book launch in Berkeley to celebrate the publication.
The book not only has reviews and articles published last year in the jonestown report – thank you, Rikke, Jennifer and Craig – but earlier this year on Amazon Books, Kirkus Reviews and the Los Angeles Review of Books websites.
If there is anything we hope the book will accomplish, it is that readers will get to know the young people we met in our classrooms, and will learn what life was like for them in Jonestown. They managed somehow to keep being teenagers, finding ways to have fun and time to play basketball, holding a (forbidden) dance, falling in love, and otherwise committing "precious acts of treason," as Deborah Layton puts it so well. They reached out to others, in friendship or out of love, even when it was dangerous to do so.
Our greatest hope, of course, is that some of the people who have no idea of the origin of that cruel phrase, "to drink the Kool-Aid," will read the book and learn, and will teach others never to use those words without thinking of the tragedy to which it refers.
(And Then They Were Gone: Teenagers of Peoples Temple from High School to Jonestown is available on Amazon and from Sugartown Publishing: It is also available in some bookstores. Ask your local independent bookstore.
(Judy and Ron are also available to speak to book clubs in the San Francisco Bay Area, Judy in the San Francisco, Oakland, Berkeley, Richmond, Orinda area, and Ron in the Concord, Walnut Creek area. Contact Judy through her website.)
Originally posted on September 27th, 2018.
Last modified on December 30th, 2021.