[Editor's note: This article was written by Henry K. Lee and originally appeared on December 10, 2005 on sfgate.com.]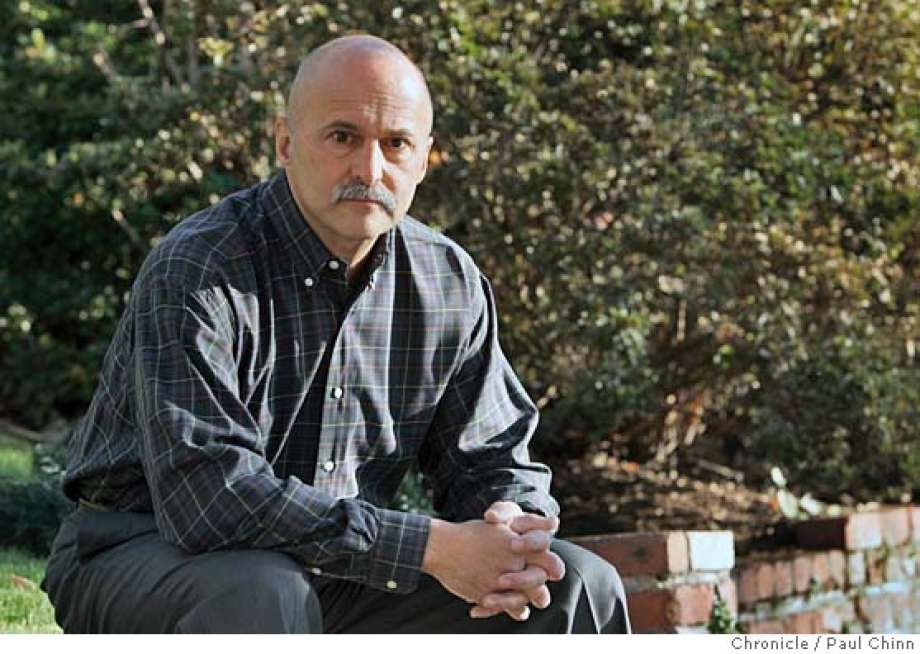 Russ Lopes is angry, and he is frustrated.
During the past two years, the retired Berkeley police lieutenant has cracked two of the city's most infamous slayings, cases that stumped investigators and languished in the department's files for decades. There is no doubt in Lopes' mind that those he arrested — including one man nabbed just this week in the killing of three former members of the Peoples Temple cult — are guilty.
But Alameda County prosecutors have refused to file charges in the cases. There simply isn't enough evidence to convict them, they said before setting the suspects free.
"I'm sure I'm not the best homicide detective, but I'm pretty tenacious. There's no question in my mind I solved them both," Lopes, 58, said Friday. "It's frustrating when my perception of the judicial system doesn't work."
District Attorney Tom Orloff said he won't engage in a "he said, she said" discussion of Lopes' work, but said, "We're continuing to work together to assure that we have good, provable cases. There can't be any bad blood between us and Berkeley (police) because there's no bad blood."
It can be a challenge proving old cases. Witnesses die or move on, or their memories fade. Evidence can be mishandled or misplaced. With so many inherent problems, if there isn't solid evidence, said Oakland defense attorney George Holland, who represented a woman implicated by Lopes last year, "Why take a weak case to trial?"
Lopes earned a reputation as a can-do investigator during his 31 years on the force. He retired in 2001, five years after being diagnosed with colon cancer that metastasized into his lungs but is now in remission.
Although he enjoys kayaking, biking and gardening, Lopes said he found himself "climbing the walls" in retirement when department brass asked him in 2002 to take a look at some of their unsolved homicides. He dove right in with a case that still rankled many cops — the slaying of Berkeley police Officer Ronald Tsukamoto, who was gunned down Aug. 20, 1970, just four months before Lopes joined the force.
It didn't take long before Lopes was convinced that retired Oakland schoolteacher Styles Price pulled the trigger and former Black Panther Don Juan Warren Graphenreed drove the getaway car to impress the Panthers. Police arrested the men and twin sisters Joyce Gaskin and Joy Hall, whom Lopes accused of being accessories.
Prosecutors declined to charge any of them. It is far easier to show probable cause — the legal standard needed to obtain an arrest warrant — than to prove guilt beyond a reasonable doubt, and prosecutors said they didn't have the evidence needed to win at trial.
"I have the highest regard for him and his ability," Price's attorney, Bill Du Bois, said of Lopes. "I think he was wrong. One of the things that make the system great is that there are checks and balances."
Price, who has denied being a member of the Panthers, was much less charitable.
"When you are using suspect means and evidence of a doubtful validity to gain what becomes suspect warrants, it doesn't reflect highly upon you," he said.
Undeterred, Lopes pledged to keep the Tsukamoto case open and kept working on others. Earlier this month, after two years of dogged investigation, he pointed to a suspect in the slaying of Al and Jeannie Mills and their daughter Daphene, three former members of the Peoples Temple cult who were killed in their home in 1980.
Investigators had long suspected the couple's son, Edward Michael Mills, now 43, and Lopes thought he'd shown Mills was the killer. Police arrested him Tuesday but had to release him two days later.
Assistant District Attorney Chris Carpenter, who reviewed the Mills case in 1980 and again this week, declined to say why no charges were filed against him.
"They bring it to us, we evaluate it, we make our decision," he said. "They're welcome to bring anything to us, any time they want."
Mills' stepsister, Linda Mertle, 46, of Point Richmond, said Lopes "refused to look at the bigger picture" and consider other suspects.
"I think he's power-tripping, personally," she said. "I think he's taking advantage of his power."
But Tsukamoto's brother, Gary Tsukamoto, 66, of Pinole said Lopes "always seemed very sincere and very even-tempered."
Lopes said he feels he has disappointed the victims' families, even if they haven't expressed such sentiments. He criticized prosecutors for not bringing charges in both cases and letting a judge or jury vet the accusations.
"Even if you're not absolutely, 100 percent sure you'll win at trial, you take it to trial and let a jury decide," Lopes said, adding, "Weaker cases have gone to trial."
He acknowledged that the recent setbacks will make him more circumspect in deciding which cases to reopen.
But nothing will dampen his enthusiasm, he said.
"I'm definitely smarting from this, but when I go back on Monday I'm going to hit it hard," he said. "I'm not going to stop."
Originally posted on May 25th, 2020.