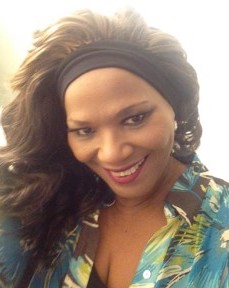 Glenda Randolph Bates was the sister of Darlene Ramey, who died in Jonestown. She describes her life this way:
"Glenda Bates was born the ninth of eleven children in Los Angeles, CA. Glenda is clearly an unusual woman, who was chosen to walk unusual paths in life. As a young preteen she was drawn into Peoples Temple  She escaped with her life, but was later drawn into another cult group called Jehovah's Witnesses. Yet knowing that her life was unfulfilled she often struggled, realizing that there had to be something better in life.
"Glenda's struggle with religion came to a screeching halt in 1995 when she met Jesus at the foot of the cross and accepted Him as her Lord and Savior. The first thing that happened was that she developed a close and personal relationship with God. When she realized that she had been called and commissioned to speak in His name, Glenda did not draw back.
"Glenda is a woman who has balanced many roles in life, including, wife, mother, grandmother, evangelist, prayer warrior, lactation consultant, and teacher. She earned a doctorate degree in Theology in 2013, and she continues to teach and challenge all to higher Christian education regardless of age, race, and color. In each capacity the Lord gives her, she serves Him completely. To God be the glory."
Glenda died on March 29, 2022 from pancreatic cancer. Rikke Wettendorff's remembrance is here. A tribute by Fielding M. McGehee III appears here

.
Originally posted on March 9th, 2013.
Last modified on November 3rd, 2022.