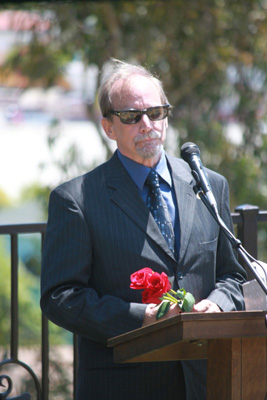 Tim Carter lived in Jonestown and escaped on the final day. He may be reached through this website.
In addition to writing the articles above, Tim Carter appeared as a speaker during the Griot Institute of African Studies lecture series entitled Jonestown: 35 Years Later at Bucknell University; his presentation appears here.
A collection of essays by students at New York University analyzing Carter's article "The Big Grey" appeared in the 2017 edition of the jonestown report.
Tim's address on November 18, 2018 at the 40th Anniversary Memorial Service at Evergreen Cemetery in Oakland, California is here.
Originally posted on March 9th, 2013.
Last modified on June 6th, 2023.