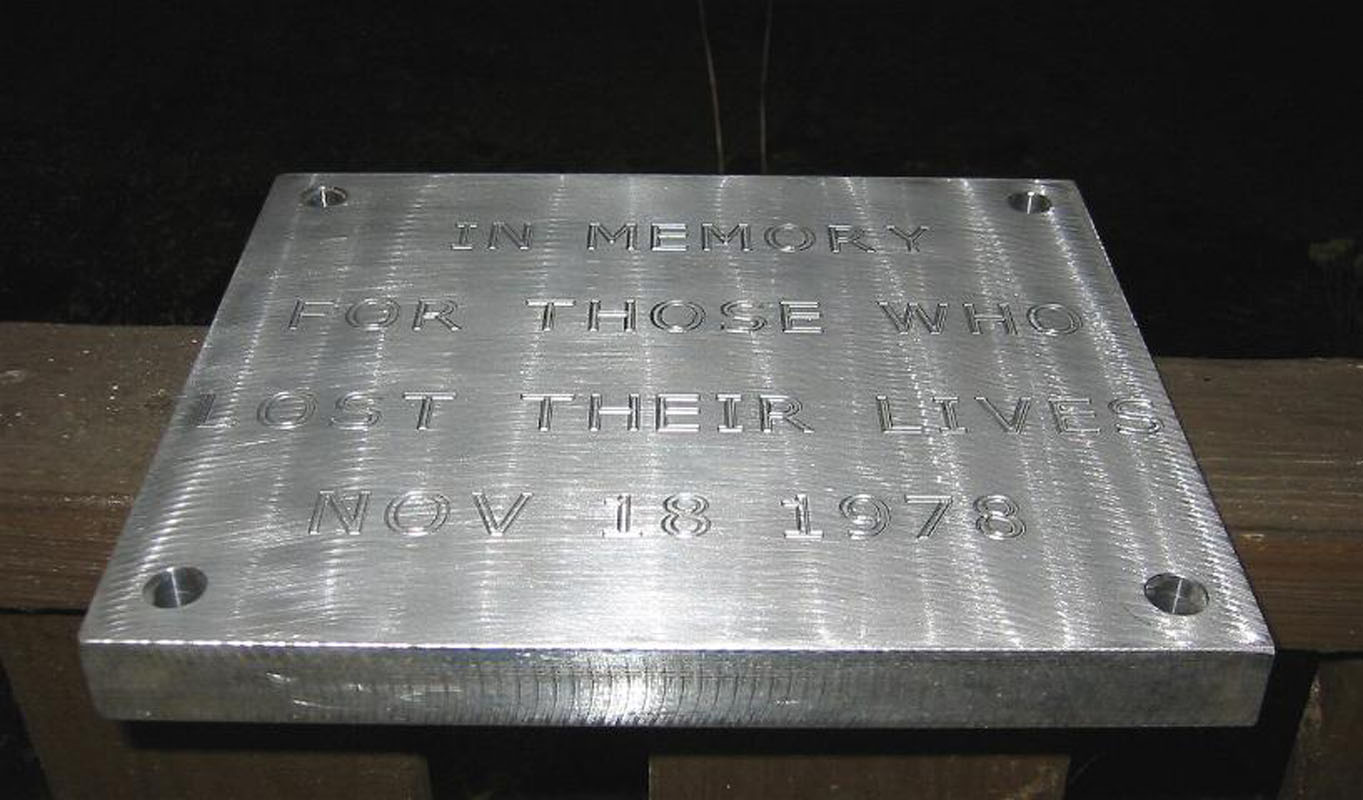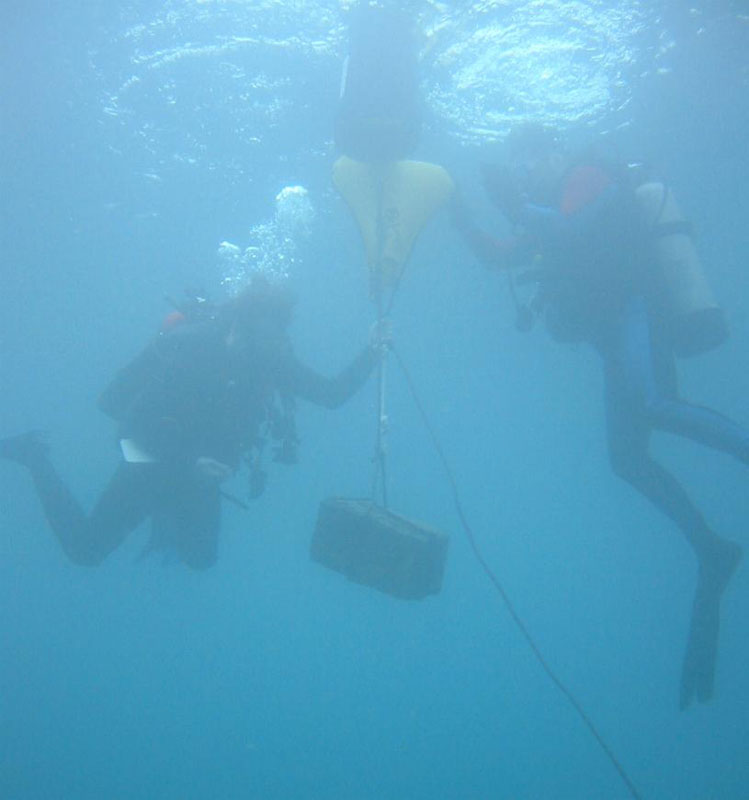 Like many people, my interest in Peoples Temple began with a curiosity about one aspect of the story – in my case, Tape Q 875 – but perhaps unlike others, the initial curiosity grew into  desire to learn more about the whole movement and its people. Eventually, it transformed into a need to do something to show my respect and admiration for those I've come to know.
Fortunately, I had a perfect opportunity to express that sense of  honor. I decided to build a memorial for the people who died on November 18th, 1978, and place it in a very unique place underwater.
I am a certified scuba diving instructor in Ohio, and I train many dive students at White Star Quarry Park, in Gibsonburg, Ohio. White Star Quarry is a 15 acre man-made lake, now dedicated to swimming, scuba diving, boating, fishing, and camping. Its clear blue waters are a haven for water enthusiasts. The quarry includes many underwater features which have been added over the years, such as cars, sunken boats, and a rock crusher building foundation. There are also a number of memorials which individuals have placed to honor past friends.
The idea for an underwater memorial for those who died in Jonestown occurred to me in 2009, but due to changes and layout of the quarry bottom, I had to wait until a designated underwater site was cleared. Finally an official memorial site was authorized. I now had to design an actual monument.
Thomas J. Hemminger of HEMMCO Industries, in Harrisburg, Ohio machined the memorial plate from aluminum. It reads "In Memory For Those Who Lost Their Lives On Nov. 18 1978." The plate was then mounted to a 110-pound stone block. In September 2010, a dive team consisting of Hemminger, Randy K. Graham, and me used a system of diver's "lift bags" to set the stone down to its final resting place 42 feet below the surface, alongside many other memorial stones.
I know its distance from California and its relative inaccessibility – even to people who live here – means that not many readers of the jonestown report will ever be able to touch this memorial. In a way, that's part of my tribute to the people who died in Guyana. Much of the American public isn't directly related to the events of that day, but they are still affected by them. It reflects how people who are outside the immediate Temple community still feel, how we give a caring thought to those who were involved, and who have suffered. My stone says what many others would like to say: "You have not been forgotten."
(Joel X. Thomas has been a life long musician, performer, and recording artist. He is both a composer, sound technician, and audio engineer, as well as a certified scuba instructor. His knowledge of the equipment used in both studio and live performances has found a particular niche in understanding some of the nuances that are inherent in the tapes of Jonestown. His collected writings for this site may be found here. He may be reached at joelxthomas@hotmail.com.)
Originally posted on July 25th, 2013.
Last modified on January 24th, 2022.