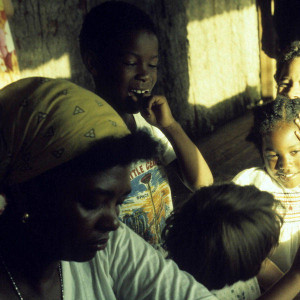 The articles below offer a wide range of perspectives on the life of Peoples Temple, the deaths in Jonestown, and the 35 years that have passed. All were written by former members and relatives of the people who died. While each individual story brings a powerful voice to any consideration of the events of 18 November 1978, their totality contributes to an even more important – if sometimes cacophonous – body of work. For that reason, these stories may also be found on our growing online collection of perspectives here.
We invite other members and families of Peoples Temple – whatever your views on the tragedy of Jonestown and the factors that led to its end – to join in this chorus. Contact us at remoore@sdsu.edu or fieldingmcgehee@yahoo.com so that we may add your story.
The United States of Jonestown, by Kathryn R. Barbour
Reflections by Glenda Bates

What I Have Learned from My Aunt's Life, by Dorothy Brooks
As We Remember, by Mike Cartmell
Rock This Way, by Jackie Colbert
A Life, Turned Around, by Hue Fortson Jr.
Two Poems by Vernon Gosney

Reflections by Stephan Jones

I Rest This Case: In Defense of "In Plain Sight," by Laurie Efrein Kahalas
Articles and Reflections by Laura Johnston Kohl

Articles and Reflections by Garrett Lambrev

Comforting Words to My 15-Year-Old Self, by Dianne Scheid
My lessons from almost drinking the Kool-Aid, by Andy Silver
Time Is a Funny Thing, by Eugene Smith
A Place Like No Other: Jonestown's Early Years, by Mike Touchette
Threads of Legacy: The Continual Integration and Sharing of the Temple Experience, by Jordan Vilchez
One Day, by Guy Young
Originally posted on October 13th, 2013.
Last modified on April 26th, 2018.