To read the German translation of this article, click here.
Eine deutsche Übersetzung dieses Texts finden Sie hier.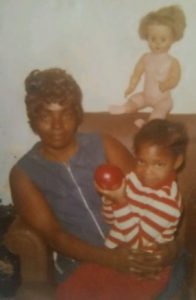 I grew up in the city of Compton, California, then moved to Watts, and then back to the same house in Compton. I went to Peoples Temple in Los Angeles with my grandmother until I was 12 years old. It was a friendly church. Well, it was the only church that I knew. We were like a big gigantic family. No matter the color of skin, everyone got along well.  All colors were united together, and it was really wonderful to me. If I wasn't at church, I was at school.
I was only 12 when I heard the news about Guyana on the radio. Young. Listening to the radio was my pastime in those days. When the music was interrupted for a news bulletin on 1580 K-Day, I just changed the station, because that record that was interrupted wasn't one of my favorite songs anyway. I changed the radio station to 1230 KGFJ. The song that was interrupted this time was by Bobby Caldwell titled, "What You Won't Do for Love." I loved that song, because it was my sister's favorite, and I knew the words to it, and I kept on singing it through the interruption. I didn't really listen to what the news said until a few seconds later.
And then it hit me like a ton of bricks! More than 900 people had drunk cyanide-laced Kool-Aid and died. I didn't know what cyanide was then, but then I saw a photo of all of these black people lying dead on the ground. I couldn't believe it. This was where my great-grandmother was. This was also where we were supposed to be moving to ourselves, as soon as my grandmother's birth certificate came through in the mail. Wow. I was devastated.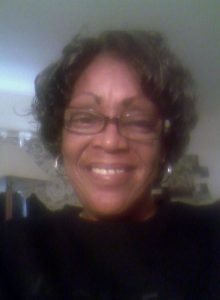 My grandmother immediately calling other family members to ask if they had also heard about it. And then she saw it herself on the Channel 7 news. And after that fateful day, she was never the same.
Something changed in me, too. I grew spiteful and sarcastic. I stopped believing in God, because he had done this to my great-grandmother and he had done this to my grandmother. That was the start of my delinquency. I ended up going to juvenile hall in search of a family that loved me.
Let me show you what that day did to me. Let's talk about the people in Guyana who were my true friends and who died over there:
Gladys Roberts: My beloved great-grandmother, who used to live at 10221 Clovis Avenue in Los Angeles, believed that this monster Jim Jones was a god.

Wanda Mitchell: The girl who taught me how to French-braid hair was my best friend. She had a big family, and they all treated me like I was a part of it. I spent many nights over at their house on 50th and Avalon in Los Angeles.

Wanda Baisy: She taught me how to stand up to boys and beat them up when I used to be scared of them.

Shirley and Ben Robinson: These were my Aunt Shirley's best friends and neighbors who used to visit us.

Heloise Hall: The organist at the church, her daughter ended up moving into my grandmother's home on Clovis Avenue.

Delicia Souder: This girl who with the Mitchells', and I used to play with her when I went over there to their house on the weekends. It was me, her, and Wanda (though she was younger than we were).

James Turner: I knew their whole family also, but he was the only one that went. The other members of his family were preparing to go also.
I don't think that anyone who were related to this tragedy has been the same. I am 52 years old now, and I have experienced a lot of things, but this is the worst tragedy that I have experienced, if only because of the simple fact that these people trusted this man who did them so dirty. My great-grandmother gave this man her all, and this is how she was repaid. I didn't understand then, but now I do. He was a con-artist and he conned all of these people, and they believed him, and they all died.
(Jesselle Carter can be reached at cjesselle@yahoo.com.)
Originally posted on August 9th, 2018.
Last modified on October 8th, 2019.