(A Scientologist for 44 years and veteran investigative journalist and author, Tom Whittle has received numerous awards for reporting and editorial excellence. This article was originally published on the STAND (Scientologists Taking Action Against Discrimination) website on July 1, 2018 and is reprinted with permission. If you have information relevant to this article, the author would like to hear from you. You can email him at STANDLeague.org or send hard copy information to STAND, 1626 N. Wilcox Avenue #715, Los Angeles, CA 90028. Identities will be protected on request.)
"These books conflict, confuse, settle little, and do nothing to answer the great question of how Jonestown could happen. There are no certitudes, only clumsy ironies." So wrote Diane Johnson, reviewing six books on the subject in The New York Review of Books in October 1981.
In the years since, much has been written and broadcast about the catastrophic event that began with the murder of a prominent U.S. Congressman and ended with more than 900 other deaths. But to this day, troubling questions remain about the tragedy and the fate of the organization known as the Peoples Temple of the Disciples of Christ. This series aims to examine those questions and present possible answers.
Roughly one year after the November 1978 Jonestown tragedy, I conducted the first of several interviews with Galen "Joe" Holsinger, former top aide to Leo Ryan, the U.S. Congressman gunned down on an isolated Guyanese airstrip shortly before the mass deaths began.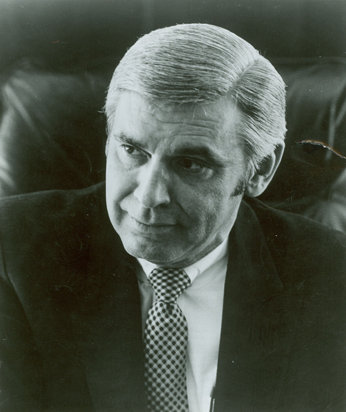 In that first interview, I learned that Holsinger had been more than the person in charge of Ryan's California and Washington, D.C., offices; they were close friends. Holsinger emphasized the deep concern and apprehension he felt prior to Ryan's trip to Guyana. In fact, he said he had urged Ryan not to go.
But Ryan was not one to back away from danger. In 1970, while serving as a California state legislator, he went undercover to investigate conditions in Folsom State Prison, getting strip-searched and spending a time in the maximum security facility known for housing some of California's most notorious criminals.
Earlier, in the wake of the 1965 Watts riots that claimed 34 lives and caused over 1,000 reported injuries, an incognito Ryan moved to the area, taking a job as a substitute teacher to observe for himself the conditions in the black community that had led to the violence.
When Leo Ryan was curious about something, he would go to great lengths to find out about it.
Before the fatal trip to Guyana, according to Holsinger, Ryan had been digging into CIA-sponsored psychiatric "mind-control" experimentation and programs aimed at altering, manipulating and controlling human behavior that were carried out under such code names as Bluebird, MK ULTRA. In 1973, at the order of then CIA Director Richard Helms, most of the records pertaining to those efforts were destroyed.
For the man who had strolled in the Folsom yard among some very dangerous and violent men, it was nothing to pepper the agency with questions about mind-control experiments and other activities. "He was a pain in their ass," Holsinger told me.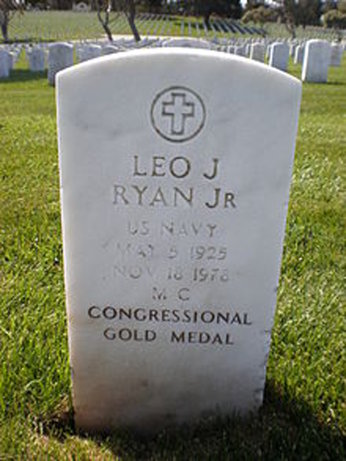 In November that year, Ryan was reelected to a fourth term. Eleven days later, he was dead, his body shredded by multiple rifle and shotgun wounds, including at least one blast directly to his head.
In the aftermath of the tragedy and for some years thereafter, Joe Holsinger willingly shared his thoughts with me and others.
In July 1980, for example, as reported by Miles White in The Washington Afro-American, Holsinger said, "One year (after the Jonestown massacre) I began to realize that our government had constructed and passed along a carefully fabricated version of Jonestown in the news media. That version has come to be accepted as 'fact' by the American people."
In November 1988, the Chicago Tribune featured his comments in an article by Bruce Buursma. Holsinger, Buursma wrote, "has doggedly insisted that a 'disinformation' campaign was launched by the U.S. government to conceal the truth about Jonestown."
"It's been a pretty elaborate cover-up," Holsinger said. Buursma's article, like the one by Miles White, noted that Holsinger disagreed with the "mass suicide" scenario, pointing to the work of Dr. C. Leslie Mootoo, Guyana's chief medical examiner at the time of the tragedy, who determined the bodies he examined had been murdered.
Holsinger ran for the congressional seat left vacant by Ryan's death, winning the Democratic nomination but losing to the Republican candidate. He went on to work in real estate and also served for many years as the California Department of Education's Deputy Superintendent for Governmental Policy.
In later years, he grew reticent on the subject of Jonestown. Indeed, in one of our later interviews, conducted in the 1990s, he spoke only on the agreement that his name not be used while he was alive.
He talked about experiences that showed a reason for caution. As I reported in articles published in 1995 and 1997 that kept his name confidential, he said that each time he had taken some action to find out what had really happened at Jonestown, he would get a warning. He gave an example. "A letter would show up," he said, with the message: "We're watching you."
That statement by itself would arouse the interest of any curious person. In the absence of an ongoing coverup, who could be sending these letters? Who would know he had been speaking about events that had happened nearly 20 years before? And who would care? Privately, Holsinger attributed the mysterious threats to a source or sources within or connected to the CIA.
Recent books on Jonestown either downplay his views about the tragedy and events that preceded it, or omit him entirely. I grabbed a 2011 book on the subject at random from a public library shelf. Written by a New York Times bestselling author, it contained a detailed 13-page index with no reference to Holsinger. A book on the same shelf by a religious scholar likewise omitted Holsinger. With only those two books immediately available to the public, that library had unwittingly helped to remove Joe Holsinger's views from the public discourse.
When that same library acquired a newer book, published in 2017, I quickly checked it, hoping that this volume would provide a forum for Holsinger's views, or at least mention his name. It did neither.
Holsinger died September 10, 2004, age 82. His work was recognized later that month in the Congressional Record by Congresswoman Anna Eshoo, who praised him as "a distinguished public servant with a long record of service to the people of California. He was a brilliant man, a political mentor to me and to many others.…"
He was one of those closest to Leo Ryan and, by all accounts, deeply concerned about a coverup of the facts involving his friend's murder and the Jonestown deaths. Over the years, his voice has been all but silenced, his concerns virtually removed from public discussion of important aspects of the tragedy.
But as will be described in this series, he was not alone.
(Editor's note: For more on Joe Holsinger, see Joe Holsinger and His Questions About Jonestown.
Originally posted on September 29th, 2018.
Last modified on January 6th, 2023.