Over the past few years, I have written two previous articles reviewing podcasts about Jim Jones and Peoples Temple, for both the 2017 edition and 2018 edition of the jonestown report. I also wrote a podcast primer in 2017 describing what they are and how they function. This article is the 2020 edition of the continuing series of reviews, covering podcasts from the past two years.
This year includes episodes from All Out Attack, Criminal Broads, Historic.ly, Necronomipod, Oversight: Jonestown, Radio Justice.Org, Transmissions from Jonestown, The Truth about True Crime with Amanda Knox.
The good news about this year's podcasts is that the software for creating podcasts has become so cheap (or even free) and that tutorials on how to use the software are also cheap (and often free) that poor production values no longer plague these reviews. The other good news is that there were only two truly terrible podcasts this year. The guilty parties won't be reviewed, but they should be named and shamed: Bloody Classic, and Murder Made Me Famous.
And now in alphabetical order.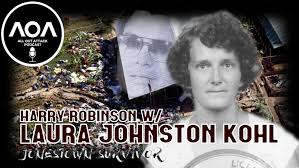 All Out Attack February 14, 2019
The first of three long interview podcasts reviewed in this article, this one features Laura Johnston Kohl who discusses her own experience with Peoples Temple. She has appeared in a number of other media – not only on podcasts, but also on TV, radio, and documentary formats – so much of this is familiar, but if you've never heard her full story, it's a good listen. It also serves as her own obituary, in a way – she died before the year was out – and towards the end, she urges that researchers and media presenters start focusing on people who were not Jim Jones. There are some glitches in the audio in the first ten minutes, but then it clears up.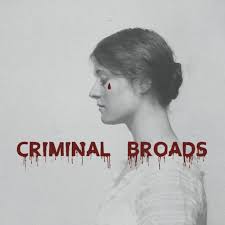 Criminal Broads November 4, 2018
This true crime podcast by Tori Telfer is about "wild women on the wrong side of the law." This episode interviews Laura Elizabeth Woollett, an Australian writer who used the life story of Carolyn Moore Layton as the basis for her 2018 novel, Beautiful Revolutionary. Woollett discusses Carolyn's family background and early years, her journey into Peoples Temple, her life as a Temple leader, and her role in the deaths in Jonestown. Carolyn approached the mass murder with "icy practicality," Woollett says, citing the memo Carolyn sent to Jim Jones discussing how to kill everyone in a short period. That same trait led her to brush off a grieving Tim Carter's declaration that he just held his wife while she died.
One of the biggest problems I mentioned in 2017 was the lack of a sources list used by podcast creators, and – at least for this production – that appears to have changed: This podcast has an excellent website with sources used for the episode. I also like that this podcast was devoted to someone not named Jim Jones, another development that many people have been waiting for. Clearly, Carolyn was not a rank-and-file member of Peoples Temple, but at least it's a step in the right direction.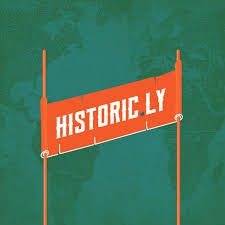 Historic.ly October 18, 2019
Another long interview podcast, this one features Fielding McGehee, the editor for the Alternative Considerations website, who covers the history of Peoples Temple and responds to questions from the two hosts. A couple of the questions upfront are out of left field. For example, after establishing the history through the move to Ukiah, one host asks about Jimmy Carter, which leads to a discussion of the Carter-Mondale contacts in the 1976 election; the next question asked about any foster children who went to Guyana. The scattershot approach with no chronological or topical order thankfully soon dissipates, and some interesting discussions take place such as why Peoples Temple had no connection with kindred groups like SCLC or SNCC. McGehee's interpretation of Leo Ryan's trip to Guyana that this reviewer had not heard before raises uncomfortable assumptions about Ryan and his motives.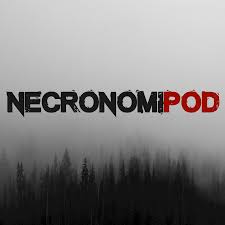 Necronomipod April 03, 07, and 14, 2019
Let me just start by saying humor is subjective. These three guys like to drink beer and talk about "paranormal, true crime, cults, and everything strange." One of the hosts, Ian Kehoe, who has written for the jonestown report, leads the narrative while the other two provide color commentary and ask questions as they make their way through the usual Peoples Temple story. One of the better comments early on is that Jim Jones, being an outcast himself, learned how to spot and lead other outcasts, that he was doing this in his childhood, and that it became one of his stronger gifts.
There are a few mistakes here and there, such as being several years off on Jim's age when he met Father Divine, but because they spread the recording over three nights, they correct mistakes or Ian finds answers to questions the other two asked. They also spread the blame to those who deserve it, and are adamant that Jim Jones did not destroy all the people of Jonestown by himself, that he had lots of help.
The humor is no worse than Last Podcast on the Left, so if you got through that OK, you shouldn't be terribly offended. I personally found the jokes about and the séance with Mr. Muggs to be hysterical. But there are also jokes about Jim's "fuck schedule," taking into account that many of the women on Jim's schedule were essentially raped. Consider this your trigger warning.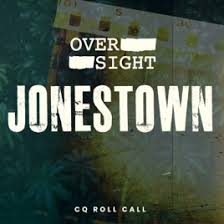 Oversight: Jonestown 10/2019-12/2019
This podcast by CQ Roll Call is a 21st century production that shows how a newspaper founded in 1955 covering Washington politics and the legislative process can adapt to changing times. In fact, according to their website, CQ's "software solutions help government relations professionals get more done. These include news and policy analysis and tools for legislative tracking, grassroots advocacy and advocate and donor acquisition." (Still awake? Good.)
The stated purpose of the podcast is to "re-examine our nation's scandals through the prism of Congressional oversight" by asking "what happens when oversight fails?", and "what happens when government officials don't do their jobs?" This is kind of exciting, because many Peoples Temple survivors, family members, and researchers have wondered exactly why local, state, and federal agencies didn't do more to prevent the Jonestown massacre.
The first two episodes cover the history of Peoples Temple. It's in the third episode that the investigation, and stunning revelations, begin to unfold. There's a lot going on in episodes 3-7 so I'm going to just give a taste from Episode 3 to whet the appetite.
Episode 3 introduces David Reuben, a senior investigator in the San Francisco District Attorney's office, who was contacted by Al and Jeannie Mills in 1977. The Mills – Temple apostates who had left the group in 1974 – had already talked to the police and the FBI, neither of whom listened to them, in part because the FBI was reeling from the airing of its own secrets in the Church Hearings and in part because the First Amendment made the FBI reluctant to investigate a religious group. Reuben's investigation found potentially serious crimes, which he took to Joe Freitas, the District Attorney for San Francisco. Freitas, whose election had been backed by Peoples Temple, who attended Peoples Temple, and who had a relationship with Jim Jones, told his investigators there wasn't anything there. Even as Reuben kept digging, Freitas kept stonewalling. Freitas did eventually assign another attorney to work with Reuben's team… an attorney named Tim Stoen, who at the time was also still Jones's attorney. After the Jonestown massacre, FBI telegrams backed up allegations of political stonewalling committed by Freitas.
This is just one of the frankly stunning revelations in this series. Episodes that follow look at the failures of the US embassy officers in Guyana, the failures at State, and the failure of anyone in San Francisco, California, or in the federal government to be held responsible; in Reuben's words, most agencies were just "covering their asses."
I'm not giving Reuben a complete pass. When he is first contacted, he says that this is the phone call he's been waiting forty years for. My question is why Mr. Reuben himself never made any calls to Tim Reiterman, or Marshall Kilduff, or any other investigative reporter or author who has written on Peoples Temple. According to his biography on his website, he's been in private practice since 1983, so he couldn't have been worried about his job. I'm glad he came forward, but sooner would have been better.
There is so much more, and the CQ website is also a wealth of information. This is the best of this year's podcasts.
RadioJustice.org March 2018 (Some sources list this podcast being called "The Breakdown" and the network it is a part of is called RadioJustice.org)
This is an interview with Leslie Wagner Wilson and writer Sikivu Hutchinson. The focus here is on the forgotten role of African American women in Peoples Temple who made up the bulk of the membership, provided a great deal of financial support, and died in greater numbers than any other demographic. Both Wagner Wilson and Hutchinson feel that for too long, the stories of these women have been lost in Temple history, buried by not only the story of Jim Jones, but also by the focus on the white members of Peoples Temple. Listening to this year's batch of podcasts proves their point. There is a website run by Wagner Wilson, Hutchinson, and Yulanda Williams at blackjonestown.org.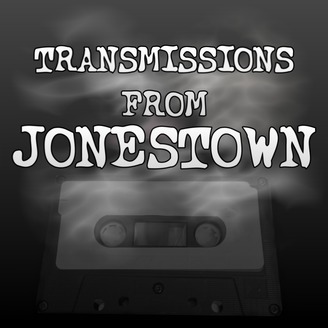 Transmissions from Jonestown November 18 & 19, 2019
Shannon Howard returned with three new episodes to add to the already impressive nine that she put out two years ago. The quality of the production values remains high, and the content remains interesting. Episode ten spends a great deal of time explaining why people joined Peoples Temple, a subject that received considerable interest in all forms of media, particularly in the 40th anniversary shows of 2018. She also interviews a class of people we do not often hear about, those members who left Peoples Temple in the years before Guyana. For this, she interviews former Temple member Tommy Washington. He talks about what attracted him to join the group, the fond memories he has from when he was part of it, and the reasons for his departure.
Episode 11 tackles the mystery of Q875, the ten minute long November 19th tape. She reviews previous theories, then relates being contacted by an "Anonymous Contributor" who pointed her in a new directions. Her conclusion is that the tape was made by Doug Ellice of the US Embassy in Guyana, who can also be heard on tapes Q 1289 and Q 1290. I won't reveal how she reached the conclusion, but it is a fascinating episode. Even if you ultimately disagree with her conclusions, you should still listen to know how she reached them. Her twelfth episode is a reading of the names of those who died on November 18.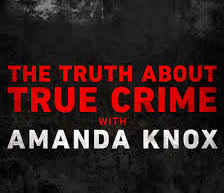 The Truth about True Crime with Amanda Knox October 2018-December 2018
Yes, this is that Amanda Knox, the American woman who spent almost four years in an Italian prison following her conviction for the 2007 murder of her roommate, a charge of which she was later exonerated. Made in conjunctionwith the Sundance documentary Terror in the Jungle, I admit I just thought this would be a shorter audio version of that documentary. It has many of the same interview subjects as the docu-series, and even the director is present for interviews in later episodes.
But every now and then, Knox throws a curveball at the interview subjects. In one episode, Knox and Jones's mentor Ron Haldeman get into a discussion about whether the good somebody does in their life can be canceled by the bad. Haldeman flatly states that he doesn't think Jones is responsible for the events in Guyana; Knox pushes back on that. In another episode, Knox asks Jonestown survivor Jordan Vilchez if she loved Jones as a father. I've never heard anyone outside of the Jones family asked that question. Vilchez's reply is that she respected and feared him while having faith in him, thus investing Jones a sort of godlike quality. There are also discussions about whether Jones ever had any real commitment to civil rights, or whether he was always running a con, an idea which Jim Jones, Jr. flatly disagrees with. These bits don't happen in every episode, but when they do, they are interesting. Each episode has a theme or question it tries to answer: theatrics; the use of fear to control; controlling the narrative; life in Jonestown; and the why of 18 November. The last episode includes a number of clips from the 40th anniversary memorial and discusses treatment by the media and the world at large, an area in which Knox has firsthand experience.
Happy listening.
(Jason Dikes holds a degree in broadcast communications from Stephen F. Austin State University, an MA in history from the aforementioned institution, and an MLS from The University of North Texas. He currently is an adjunct professor American history at Austin Community College and a cataloging librarian for the City of Round Rock. His other article in this edition of the jonestown report is Jonestown Documentaries on the Fortieth Anniversary: A Media Review. His complete collection of articles for this site may be found here. He may be reached at jdikes@austincc.edu.)
Originally posted on September 24th, 2020.
Last modified on December 30th, 2021.