Articles and Reviews by Jason Dikes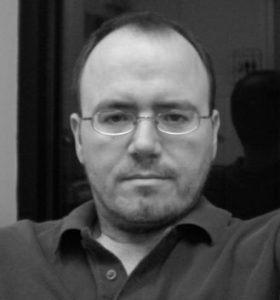 Born and raised in Texas, Jason Dikes holds a degree in broadcast communications from Stephen F. Austin State University, an MA in history from the aforementioned institution, and an MLS from The University of North Texas. He currently is an adjunct professor American history at Austin Community College and a cataloging librarian for the City of Round Rock. He may be reached at jdikes@austincc.edu.
The Fourth Peoples Temple Podcast Review (2021)

The Third Peoples Temple Podcast Review (2020)

Jonestown Documentaries on the Fortieth Anniversary: A Media Review (2020)

Compromised Enablers: A Review of Jonestown: The Women Behind the Massacre (2018) 

The 2018 Peoples Temple podcast review (2018) 

Podcasting & Peoples Temple (2017) 

Podcasts: A Primer (2017) 

Guinn Follows Many Routes on Road to Jonestown (2017) 

A Brief and General Overview of Jonestown Historiography (2013)
Originally posted on November 3rd, 2017.
Last modified on October 17th, 2021.