Commentaries and Reviews
by Jennifer Kathleen Gibbons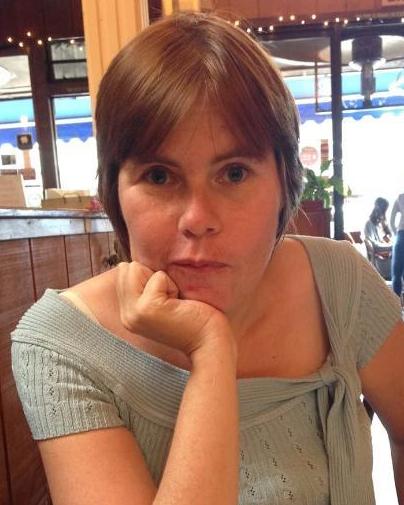 Jennifer Kathleen Gibbons has been published in Salon, Stereo Embers, The Billfold, and Bird's Thumb. She graduated with an MFA in Writing and Publishing in Spring 2018. She lives in Central California and is seeking agent representation on several projects, one a memoir about her involvement in helping to solve the cold case of Suzanne Bombardier. She can be reached at jenniferkathleengibbons@gmail.com.
Remembering Don Beck Through Cults Duo (2021)

Aloha and Mahalo: A Farewell to Vernon Gosney (2021)

The Business of Living (2020)

Laura Johnston Kohl: True Survivor (2020)

Oona Chaplin: A Short Story (2018)

This Is Not a Beach Book: A Review of Beautiful Revolutionary (2018)

That Championship Season Before the World Turned Gray: A Review of And Then They Were Gone (2017)

The Courage of Bob Flick (2016)

The Boy in the Blue Shirt (2015)

The World Needs Your Novel (2013)

I Only Want To Be With You, Charlie Brown (2013)

A Trace of Doubt in My Mind (2013)

Irises (2012)

You've Got To Pick Up Every Stitch: A Review of Season of the Witch (2012)

Albatross (2011)

My Mike Wallace Moment (2011)

Finding Jeanette McDonald's Pool (2011)

As Long As There's Life, There's Hope (2010)

Retrieving The Names (2010)

The Guyana Tragedy Myth (2010)
Originally posted on April 14th, 2013.
Last modified on October 17th, 2021.