Commentaries and Reviews
by Jennifer Kathleen Gibbons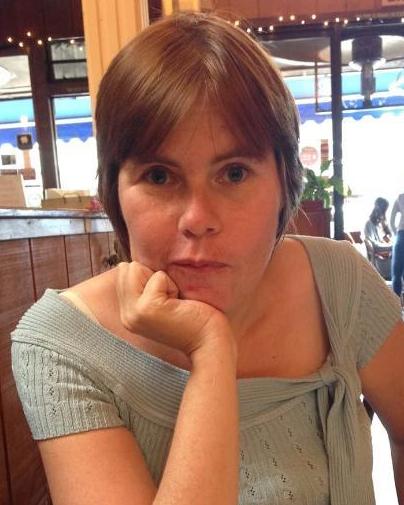 Jennifer Kathleen Gibbons has been published in Salon, Stereo Embers, The Manifest Station, and Germ Magazine. She is also the author of I Woke Up In Love This Morning, Take What You Got And Fly With It, and Ella Bella. She lives between Central California and Montpelier, Vermont, where she is a first year candidate at Vermont College of Fine Arts' Writing and Publishing Program. She can be reached at jenniferkathleengibbons@gmail.com.
That Championship Season Before the World Turned Gray: A Review of And Then They Were Gone (2017)

The Courage of Bob Flick (2016)

The Boy in the Blue Shirt (2015)

The World Needs Your Novel (2013)

I Only Want To Be With You, Charlie Brown (2013)

A Trace of Doubt in My Mind (2013)

Irises (2012)

You've Got To Pick Up Every Stitch: A Review of Season of the Witch (2012)

Albatross (2011)

My Mike Wallace Moment (2011)

Finding Jeanette McDonald's Pool (2011)

As Long As There's Life, There's Hope (2010)

Retrieving The Names (2010)

The Guyana Tragedy Myth (2010)
Last modified on November 3rd, 2017.