(Editor's note: Rebecca Moore is Professor Emerita of Religious Studies at San Diego State University, and has written and published extensively on Peoples Temple and Jonestown. Rebecca is also the co-manager of this website. Her other articles in this edition of the jonestown report are Dr. Hardat Sukhdeo: The Man Who Knew Too Little, Godwin's Law and Jones' Corollary, and Striking to the Marrow of Jonestown. She is also the author of remembrances for longtime Temple scholar Mary Sawyer and for clinical professor of psychology Chris Hatcher. Her full collection of articles on this site may be found here. She may be reached at remoore@sdsu.edu.)
On the afternoon of November 18, 2021, a group of families, friends, and survivors of those who perished in Jonestown assembled at Evergreen Cemetery. They gathered to remember those who died—their hopes, dreams, plans, and idealism. They had the opportunity to witness the recognition of Buck Kamphausen, the Evergreen Cemetery director who, more than forty years ago, found room in the cemetery to bury the children and unidentified dead. Although perhaps two dozen people were in actual attendance, dozens more – if not hundreds more – watched as the event was livestreamed, thanks to organizers John Cobb and Regina Hamilton.
It is with sadness, then, that I also report on the service that preceded the livestreamed one. Organized by Dr. Jynona Norwood, the event was billed as "The 43rd Annual Cherishing the Innocent Children of Jonestown Prayer Vigil" on her website jonestownofficialmemorial.org. I wish that it had indeed been a prayer vigil for the children who died. And perhaps it started out as one, since I tuned in late.
But when I arrived via the Facebook livestream – generated by jonestownmemorial.com, a completely different group from Dr. Norwood's – I saw a man dressed in clerical robes fulminating against Jim Jones. Ostensibly he was defending those who had been sexually molested by Jones. The reality is that he wanted the name of Jim Jones removed from the plaques. And he used any number of vile epithets, including racial ones, to attack those who did not agree with his point of view.
I could see, even long distance, that he was working himself into a rage. When someone from the other group, which had been patiently waiting for Dr. Norwood's group to finish, asked Bishop L. J. Guillory not to walk on the plaques, the bishop went over and stomped on the name of Jim Jones. Then he went over to confront the individual who had challenged him. A violent confrontation was narrowly averted.
Of all the actions I saw that day, I think that walking on the names was most disturbing, for when Guillory stepped on Jim Jones he also stepped on 37 other Joneses and, by implication, everyone else named on the plaques. This included the name of Ava Cobb Jones, born in Indianapolis in 1951. (Ava is the sister of Jim and John Cobb, who were both present at the ceremony that John organized.) This included the names of Addie Jones, born in Arkansas in 1908; Terry Carter Jones, born in Montana in 1954; Yvette Muldrow Jones, born in San Francisco in 1958. (Yvette is the sister of Sandra Evans, who escaped Jonestown on that fateful day.)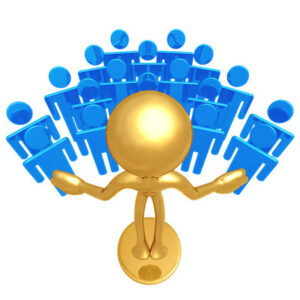 But that is my point: the focus of Dr. Norwood's group is on neither the children nor the adults. It is on Jim Jones, and it has been for many years.
I used to attend Dr. Norwood's annual services whenever I could, and I appreciated her faithfulness in marking November 18 each year. But I became bothered by the emphasis on Jim Jones and the neglect of the people who died. I would stay after Dr. Norwood's service to meet with others who felt the same way. We would speak about the dead, say their names, express sorrow over our losses and joy over the fact that we had known such amazing individuals.
The Thirtieth Anniversary service was the turning point for me. Instead of honoring the memory of those who died, the event concentrated on Jim Jones. When I heard the children's choir from Dr. Norwood's church sing "Lord I don't want to be like Jim Jones" to the tune of "Lord I want to be a Christian," something broke inside me. It was also a turning point for others, since three years later, more than 125 people contributed the funds to erect a memorial in keeping with the topography of Evergreen Cemetery. Four plaques were installed in 2011 listing the names of all who died on November 18.
There was controversy at the time over whether to include the name of Jim Jones on the plaques. But it was decided to list his name because the plaques marked a historical event, not a memorial to Jim Jones. Moreover, attempting to separate the innocent from the guilty in the listing would have meant excluding many additional names: those of my sisters, the medical staff, the airstrip shooters, the community guards, the parents who killed their children, and any number of enablers and facilitators. Reactions to Jones' inclusion were mixed but were not based on race: some Blacks approved, some Whites did not, and vice versa.
Ironically, including Jim Jones' name among those of the Jonestown dead provided a tangible vehicle for Dr. Norwood's cult of Jim Jones. I call it a cult because of the way in which Jim Jones is fetishized, that is, enlarged to become the single most important thing to Dr. Norwood and her followers. Where would her group be were it not for Jim Jones' presence at Evergreen? A monument was erected without her. A rival service exists without her. What is left?
Fortunately for Dr. Norwood, the cult of Jim Jones attracts media attention. The most recent media inquiry we received at the Jonestown Institute was from a producer for Netflix who is planning a series on cult leaders and how they control people. Dr. Norwood's obsession with Jim Jones is timely and newsworthy.
In contrast, the alternative memorial does not invite reporters and receives little attention. Those who attend are focused on the people, not the leader. Those who come tend to be White, although the organizers are Black and about 25 to 30 percent of attendees are Black or Persons of Color.
I mention the color of attendees because 70 percent of those who died in Jonestown were Black and it is impossible to ignore the issue of race in this controversy. Indeed, Bishop Guillory pretty much accused any Black person who did not agree with his perspective of being a race traitor. I have written about the racial aspects of this conflict elsewhere. My point is this: in the cult of Jim Jones there is no room for compromise, discussion, or even friendly disagreement. Either you're with them, or you're against them.
This is because Jim Jones is the central figure in their religion. They have made the devil an idol whom they try to destroy in a never-ending ritual. If you do not share their view, their religion, then you too are of the devil. Sounds like a cult to me.
Originally posted on October 21st, 2022.
Last modified on January 12th, 2023.