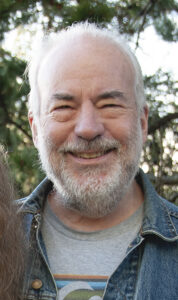 Fielding M. McGehee III is the principal researcher for the Jonestown Institute and this website, where he manages tape transcripts, Freedom of Information Act requests, primary source documents, and general inquiries on questions concerning Peoples Temple. He may be reached at fieldingmcgehee@yahoo.com.
Jim Jones' name on the marker: A discussion of the committee's decision (2011)

A Challenge to the Media on the Jonestown Story: An Editorial (2011)
In addition to writing the articles above, Fielding appeared as a speaker during the Griot Institute of African Studies lecture series entitled Jonestown: 35 Years Later at Bucknell University; his presentation appears here.
Originally posted on December 18th, 2013.
Last modified on October 31st, 2023.