In addition to the stories by artists, composers and filmmakers in this section of the jonestown report, we learned of these other developments within the past year:

Jonestown in Television
Wild Wild Country
Released on March 16, 2018, the six-part Netflix documentary Wild Wild Country about the community established by the Rajneesheesin Antelope, Oregon, during the early 1980s included a few references within the program to Peoples Temple, and many commentaries drew similar comparisons. Among them:
A Story of Love and Hate: Netflix's Wild Wild Country
by Ross Simonini, Frieze, April 4, 2018

The Wild Wild Country Directors Explain How They Made Their Shocking Cult Documentary
by Lincoln Michel, GQ, March 29, 2018,

'Wild Wild Country' Directors Bust Open 'The Cult Box' In New Netflix Documentary Series
by Andrew Whalen, March 16, 2018, Newsweek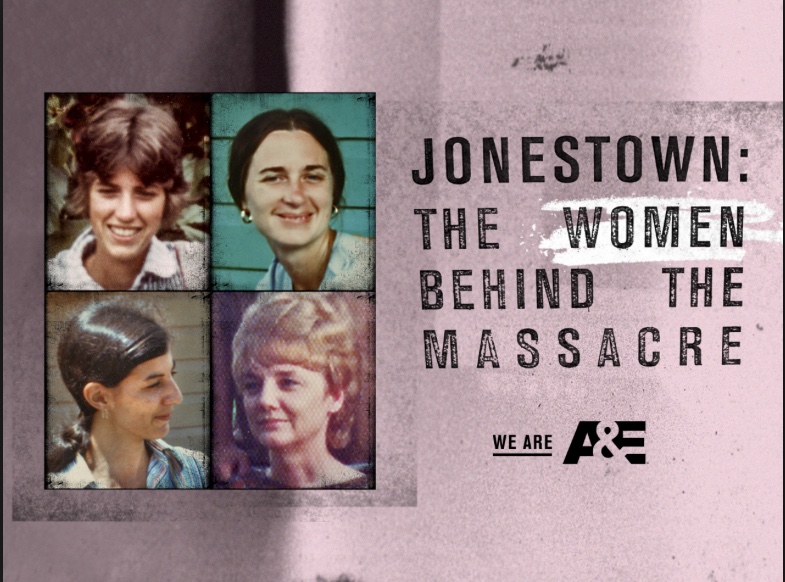 A&E Documentary: Jonestown: The Women Behind the Massacre
A&E aired the first of several network and cable documentaries commemorating the 40th anniversary of the deaths in 1978 in February. It announced its set of two "documentary specials that explore two of America's most notorious and dangerous religious sects" – including its February 26 presentation of Jonestown: The Women Behind the Massacre on February 5, 2018. The coverage included Was Jonestown a Mass Suicide or a Mass Murder?, an article by A&E writer Sarah Watts on February 21, 2018
Other previews and reviews include:
The Jonestown Massacre: 5 Fast Facts You Need to Know
by Beth Heyn, heavy.com, February 26, 2018

Where Was Jonestown? The Peoples Temple Compound Was The Remote Site Of A Horrible Historical Event
by Lindsay Denninger, Bustle, February 26, 2018

Reviews of this documentary also appear in the jonestown report by Jason Dikes and Bonnie Yates.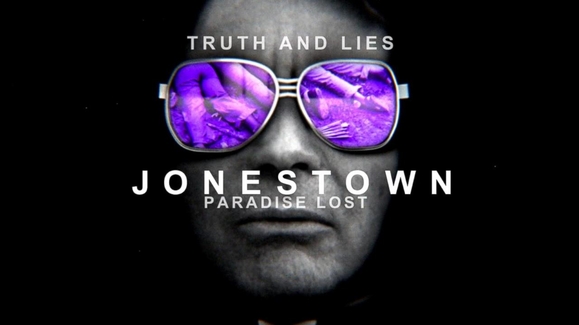 ABC Documentary: Truth and Lies: Jonestown – Paradise Lost
On September 28, 2018, ABC broadcast its two-hour documentary, Truth and Lies: Jonestown – Paradise Lost. Its producers Lauren Effron and Monica DeLaRosa described the program in several articles for the network, including:
40 years after Jonestown massacre, ex-members describe Jim Jones as a 'real monster', September 26, 2018.

Former Peoples Temple members describe horrors of Jonestown massacre, the day 918 Americans died, September 27, 2018

40 years after the Jonestown massacre: Jim Jones' surviving sons on what they think of their father, the Peoples Temple today, September 27, 2018.
Other previews and reviews include: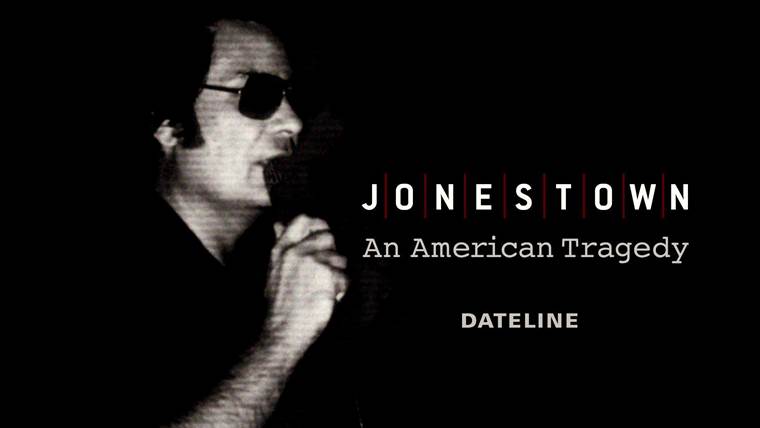 NBC: Jonestown, An American Tragedy
NBC Dateline aired Jonestown, An American Tragedy on July 13, 2018. The program appears on the NBC website. A short promotional piece on NBC aired July 12, 2018.
Other descriptions, previews and reviews include:
Jonestown in Theater
Solstice Party!, 'A Jonestown Parable for the Trump Era,' to Have World Premiere Off-Broadway
by Olivia Clement, Playbill, October 10, 2017
Solstice Party! is a drama that explores themes of groupthink and betrayal. The new play sees a group of friends gather in upstate New York for the summer solstice and is eerily billed as "a Jonestown parable for the Trump era."

"What begins as a casual, fun weekend quickly devolves into something more sinister; a power-struggle and then a game of survival that is by turns bizarre and shocking," read production notes.
Jonestown in Books
• Jeff Guinn's book, The Road to Jonestown – which is the basis of a miniseries on Sundance – continues to be reviewed as a book, including on May 15, 2018 at Reading Religion, the publication of the American Academy of Religion. Kristian Klippenstein, the author of the review article, is also a regular contributor to the jonestown report.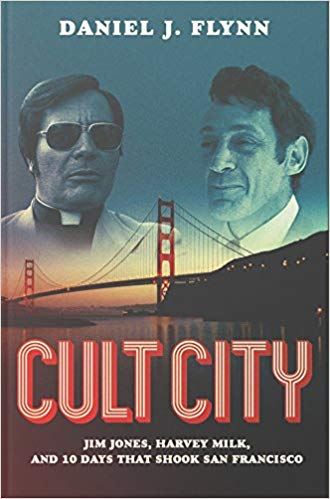 • Cult City: Jim Jones, Harvey Milk, and 10 Days That Shook San Francisco, by Daniel Flynn, was published on October 8, 2018.
Describing Jim Jones as "the darling of the San Francisco political establishment" and Harvey Milk as "one of Jim Jones's most vocal supporters," the book's listing on Amazon says that immediately after the deaths of the two men in Jonestown and San Francisco, "the lives and deaths of Jim Jones and Harvey Milk became shrouded in myth. The distortions and omissions have piled up since. Now, forty years later, this book corrects the record.… Author Daniel J. Flynn vividly portrays the strange intersection of mainstream politics and murderous extremism in 1970s San Francisco—the hangover after the high of the Summer of Love."
Flynn describes the men in writing about his book in the Washington Examiner on October 15: "Do you remember that time the entire Democratic Party in California behaved like cultists, enraptured by Peoples Temple leader Jim Jones?… Before Jim Jones's victims drank the lethal Flavor Aid in South America, the powerful in San Francisco had already drunk the Kool Aid themselves. In fact, the latter facilitated the former."
The book was reviewed – and Flynn was interviewed – in Frontpage Magazine on October 16, 2018.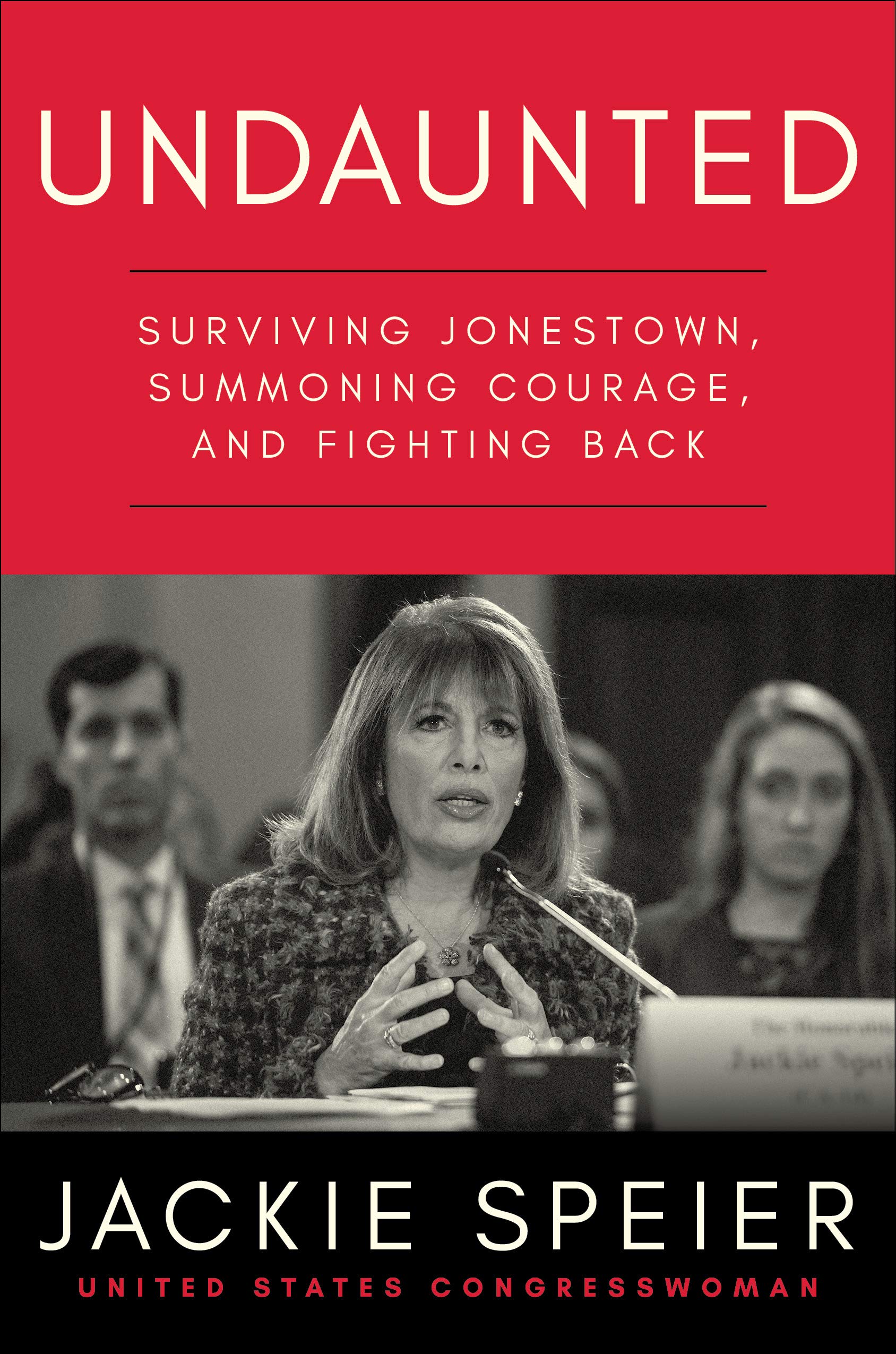 • Jackie Speier, the legislative aide to Leo Ryan who herself was severely wounded at the Port Kaituma airstrip during the attack on the congressional party, has published her memoir, Undaunted: Surviving Jonestown, Summoning Courage, and Fighting Back, through Little A, the literary fiction and nonfiction imprint of Amazon Publishing. The Amazon listing for the book describes the ordeal at the airstrip for Speier – who won election to Leo Ryan's seat in Congress in 2008 — as "the formative nightmare that radically molded her perspective and instincts to the devastating personal and professional challenges that would follow."
• Novelist James Reston Jr., who wrote Our Father Who Art in Hell in 1981, reflects upon his experiences in the writing process in The Novelist's Event: Fact, Fiction, and a Writer's Search for a Universal Subject, published in the Summer 2018 edition of The Georgia Review.
• 7 Books About Cults That Demonstrate How Dangerous Groupthink Really Is
by C.E. Miller, Bustle.com, 5/30/18
Obsession with cults in Summer 2108 extended to listings of books includes Fred D'Aguiar's book, Children of Paradise: "A fictional exploration into one of the most infamous cults in modern history — the Peoples Temple, led by Jim Jones — Fred D'Aguiar's Children of Paradise is a blend of historical fiction and magical realism that looks at the journey of one mother and daughter to escape their utopian community; with the help, of all unlikely things, the commune's resident gorilla."
Jonestown in Music
• Jonestown release new video for The People's Temple
by Luke Morton, Metal Hammer, May 31, 2018
Jonestown are premiering their new video for The People's Temple … taken from the band's upcoming album DYATLOV, the follow-up to 2016's Aokigahara. "'The People's Temple is about how religion and politics seem to only separate people from one another, destroying all common ground and humanity,' vocalist Harley Anderson tells Metal Hammer. 'We're all guilty of it in some way, believing we are somehow superior because of our opinions.'"
A second article about the band was also published by loudersound.com in September 2018.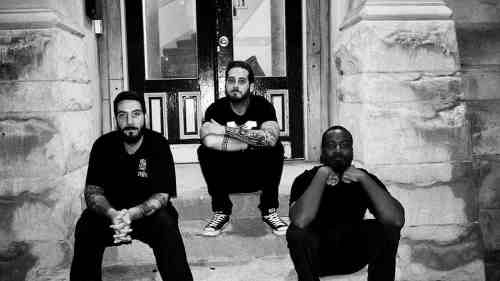 • A Chicago pop-punk trio of musicians, Welcome to Jonestown, released its EP Go Punk Yourself on March 1, 2018. News of the release also appeared here.
• Another Chicago-based group, this one an indie rock band formed in 2014 known as Alice Drinks the Kool-Aid, has recently returned to perform on local stages.
• The Musical Hype created a playlist of "10 Songs about Cult Leader Jim Jones" in The songs include "Ballad of Jim Jones," by the Brian Jonestown Massacre (1996), "Last Call in Jonestown," by Polkadot Cadaver (2013) and "Jonestown," by the Acacia Strain (2010).

Jonestown in Video Games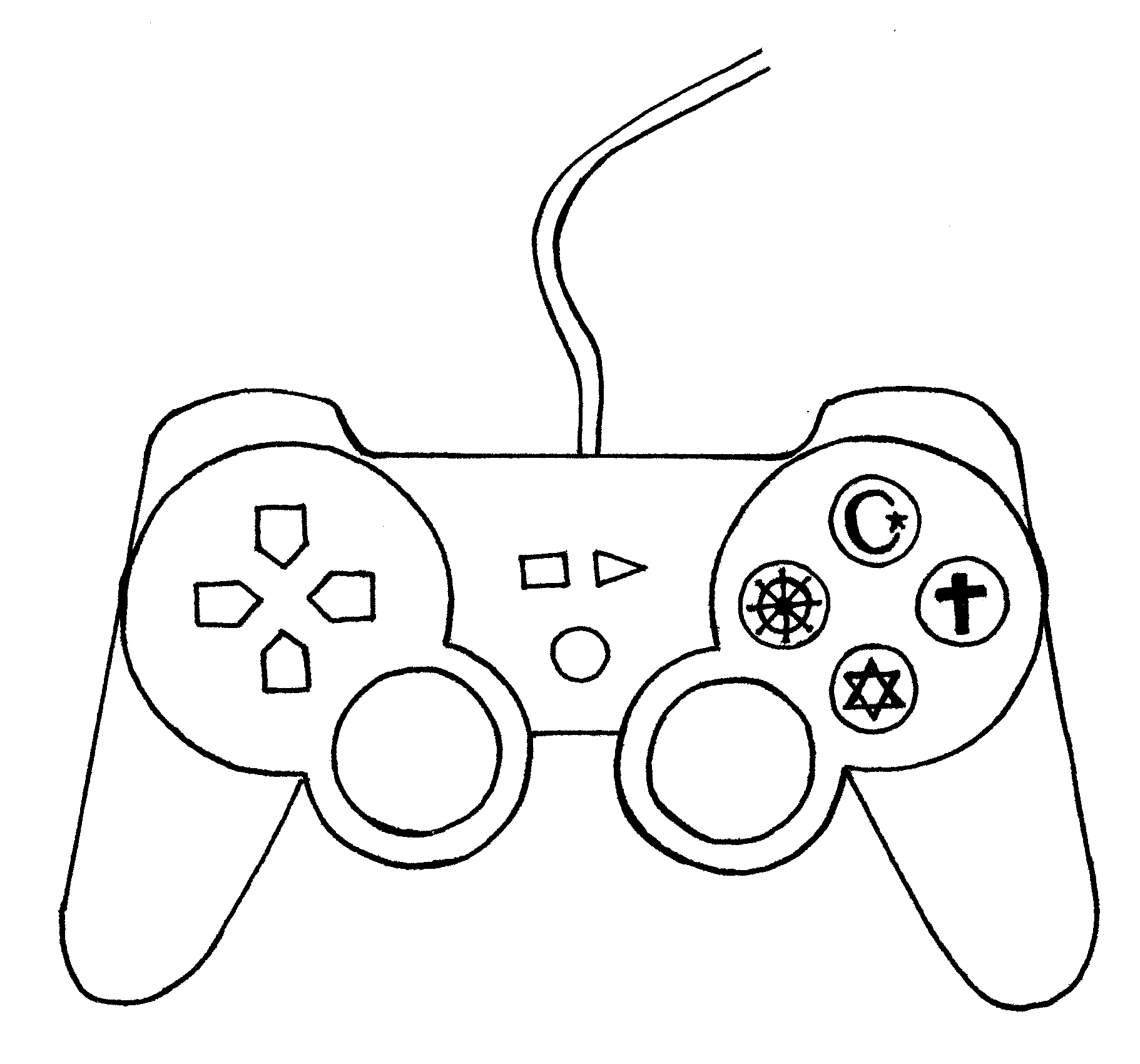 • DDB Paris introduces us to Joseph Seed
by Angela Natividad, Adweek, March 6, 2018
Far Cry 5, a new video game revolves around its "dark prophet" who "heads up Eden's Gate church in Montana. It's a wink to Heaven's Gate, one of the many cults in our illustrious history of religious suicide groups whose roots were sowed by the Jonestown Massacre."
• Two articles were published about the video game The Church in the Darkness:
The Darkness confronts the light: alternate realities and american religiosity
by Emily Newbery, The Bowdoin Orient, Brunswick, ME, September 7, 2018

This opinion piece about the video game The Church in the Darkness describes the game's replication of violent cults and considers how "Americans seem to be returning to the cult experiences of the 1970s and 1990s with a kind of morbid fascination."

Breaking Into South American Cults with The Church in the Darkness
by Gavin Sheehan, Bleeding Cool, April 13, 2018

This article previews this video game, set for release in late 2018 or early 2019. "The game is part exploration, part stealth, part information gathering, with results that often don't end well. The bonus the game has going for it is that no two missions are the same."
The game was also reviewed by Mark Delaney, writing for True Achievements, in September 2017.
Jonestown in Podcasts
7 TRUE CRIME PODCASTS YOU SHOULD LISTEN TO RIGHT AWAY
by Lauren Emily Whalen, Oxygen, March 23, 2018
Includes review of "Cults" podcasts, which includes a two-part program on Peoples Temple (Parts 19 and 20).
See also, The 2018 Peoples Temple podcast review, by Jason Dikes
Originally posted on October 17th, 2018.
Last modified on September 26th, 2020.